This seven-acre public park, named in 1824 for a French marquis who fought in America's Revolutionary War, is surrounded by some of D.C.'s most historically significant buildings. In addition to the White House, the Square is adjacent to the Old Executive Office Building, the Department of the Treasury, and the Renwick Gallery.

Set directly across the street from the White House, the park here was part of the White House grounds during Thomas Jefferson's administration, but set apart when John Adams approved the plans for Pennsylvania Avenue.  Formally landscaped in 1851, the Square features walking paths and formal hedges, as well as four horse-mounted monuments to foreign heroes of the American Revolution.

The Square's proximity to power turned it into a fashionable 19th-century address for political luminaries like Martin van Buren, John Milton Hay, and Henry Brooks Adams; the latter two lived in adjacent row houses, which were renovated in 1927 to create the Square's famous Hay-Adams Hotel. In the 1950s, several of the Square's original houses were demolished to make way for proposed office buildings, but this tide was stemmed in 1970, when the park was placed on the National Register of Historic Places.

Since 1981, Lafayette Square has been the site of the world's longest running peace vigil, a volunteer-driven campaign that consists of two yellow signs heavily inscribed with anti-nuclear slogans.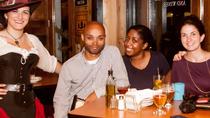 8 Reviews
Combine a top-rated ghost tour with a pub crawl around the White House on this guided, 2.5-hour, Washington, DC adventure. This haunted walking tour covers ... Read more
Location: Washington, District of Columbia
Duration: 2 hours 30 minutes (approx.)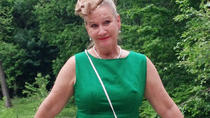 Walk and talk with an historical figure (a professional actor/interpreter) who use to work in the White House on this interactive, 70-minute tour in ... Read more
Location: Washington, District of Columbia
Duration: 70 minutes (approx.)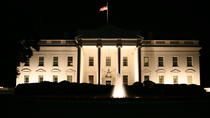 5 Reviews
Two-hours of haunted history that features sites in Lafayette Park, location of the White House.
Location: Washington, District of Columbia
Duration: 2 hours (approx.)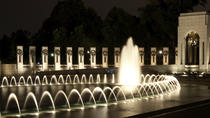 34 Reviews
DC after dark wonder is a comprehensive tour with the guide directing you to all the monuments and memorials at a wonderful pace while giving you fascinating ... Read more
Location: Washington, District of Columbia
Duration: 3 hours (approx.)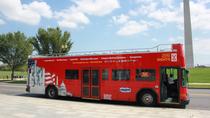 41 Reviews
Enjoy easy transportation across the city by double-decker bus on three sightseeing loops with this hop-on hop-off tour in Washington DC. With a 24-hour pass, ... Read more
Location: Washington D.C., District of Columbia
Duration: Varies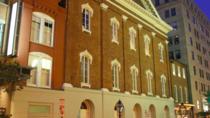 Hear the story of President Lincoln's assassination during this 2-hour shared walking tour in Washington DC. Your guide will share historical photographs and ... Read more
Location: Washington, District of Columbia
Duration: 2 hours (approx.)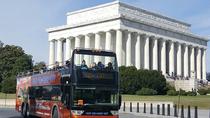 77 Reviews
From the comfort of climate-controlled tour buses, explore the sights of Washington DC with a hop-on hop-off pass that provides easy transportation to the ... Read more
Location: Washington, District of Columbia
Duration: Flexible
68 Reviews
Explore Washington DC at your leisure on a hop-on hop-off trolley and see the city's landmarks illuminated on a guided night tour with this super saver combo. ... Read more
Location: Washington D.C., District of Columbia
Duration: 3 to 8 hrs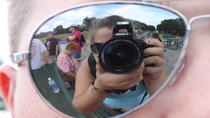 8 Reviews
Confused by all the dials and menus of your camera? Would you like to get away from "auto" and learn to use all the features of your camera when you ... Read more
Location: Washington D.C., District of Columbia
Duration: Flexible