Conwy Castle Tours
Conwy Castle sits against the backdrop of the rugged Snowdonia landscape just outside the town of Llandudno, Wales. It was built in the late 13th century by King Edward I as one of the key fortresses in his iron ring of castles intended to contain the Welsh. The castle has a straight forward design with high curtain walls and eight imposing round towers. These towers give visitors a stunning view across the estuary of the River Conwy. Though the roof of the castle is no longer there, much of the interior remains intact. Visitors can still admire the 130-foot Great Hall and the King's Apartments. 
The Conwy city walls are still standing as well. The walls are three quarters of a mile long and completely enclose the old town. The walls include 21 towers and three gates and are among the finest in Europe. Most of the wall is open to the public, allowing visitors to walk along it and get a sense of history while viewing the town and the castle. 
Practical Info
Conwy Castle is located 5 miles from Llandudno and 82 miles from Manchester. The train station is located right next to the castle. Opening hours are 9:30am to 5pm March through June and September to October, 9:30am to 7pm July to August, and 10am to 4pm November through February. Admission is 6.75 pounds.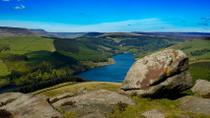 16 Reviews
Escape busy London on a 5-day small-group tour to North Wales and the heart of England! Visit Stratford-upon-Avon to trace the footsteps of William ... Read more
Location: London, United Kingdom
Duration: 5 days (approx.)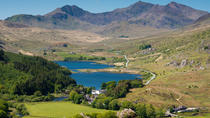 See the very best that England and Wales have to offer on a tour that showcases the beauty of the country's natural wonders and the majesty of the many ... Read more
Location: London, United Kingdom
Duration: 9 days (approx.)