Venetian Lagoon Tours
If you haven't been to Venice, you might not realize that it's so much more than just a city laced with canals. It is, in fact, situated within a giant, Adriatic Sea-side lagoon that spans 19,305 square miles (50,000 square kilometers) and is home to loads of islands — the city of Venice occupies just some of them. The shallow-watered region in Italy was formed thousands of years ago, but it was man who shaped it into what you see today.
While here, travelers can hop on a sailboat or motorboat tour to visit Venice, of course, but also other islands, including Burano, famous for its lace and colorful buildings; Murano and its locally produced glass; and Torcello, the longest continually inhabited island in the region. Meanwhile, there are plenty more lagoon destinations, some quaint in their remoteness, others completely abandoned and all of them pretty spectacular.
Practical Info
Venice's most popular islands can easily be reached from the city of Venice via numerous boat services and organized day trips. More remote islands are reachable by boat, as well, though may require a custom private tour.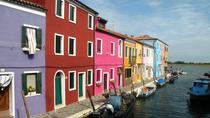 99 Reviews
Enjoy a half-day motorboat cruise to Murano, Burano and Torcello to get an overview of the 3 main islands of Venetian Lagoon without taking too much time away ... Read more
Location: Venice, Italy
Duration: 4 hours (approx.)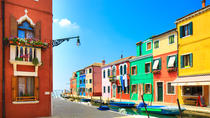 11 Reviews
Explore the Venetian Lagoon on a four and a half hour cruise to the islands of Murano, Burano, and Torcello! After gliding through the water past San ... Read more
Location: Venice, Italy
Duration: 4 hours 18 minutes (approx.)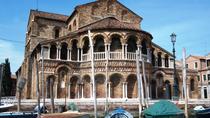 4 Reviews
If you want to visit Murano and Burano islands with a convenient departure from Venice join our fascinating Half-day Motorboat Cruise to Venice Lagoon Islands ... Read more
Location: Venice, Italy
Duration: 4 hours (approx.)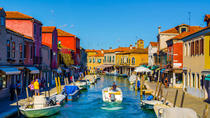 2 Reviews
A private escorted visit of the island of Venetian Lagoon: Murano, Burano and Torcello. Spend the day out of the crowds and learn the traditional art crafts of ... Read more
Location: Venice, Italy
Duration: 4 hours (approx.)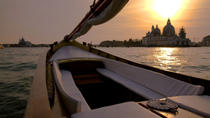 43 Reviews
See the 'City of Love' at its most charming on this 2-hour sunset cruise in Venice. Climb aboard a traditional Venetian boat, and then, with an expert ... Read more
Location: Venice, Italy
Duration: 2 hours (approx.)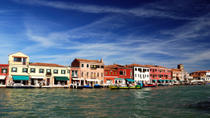 4290 Reviews
Explore three famous islands of the Venetian Lagoon – Murano, Torcello and Burano – on a half-day sightseeing excursion by motorboat. Accompanied by a local ... Read more
Location: Venice, Italy
Duration: 4 hours 30 minutes (approx.)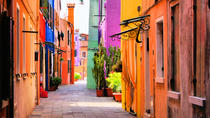 65 Reviews
An half day tour to discover the picturesque islands of Murano and Burano with a boat ride from Venice. You will not be escorted by a professional guide but ... Read more
Location: Venice, Italy
Duration: 4 hours (approx.)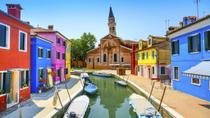 41 Reviews
Discover the delights of the Venetian Lagoon on this private 4-hour tour of Murano, Burano and Torcello islands in Venice. Watch skilled glassblowers at work ... Read more
Location: Venice, Italy
Duration: 4 hours (approx.)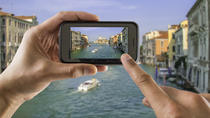 57 Reviews
See Venice as a photographer rather than a tourist on this 3-hour private photography walking tour. Choose from a daytime or sunset tour, and then, equipped ... Read more
Location: Venice, Italy
Duration: 3 hours (approx.)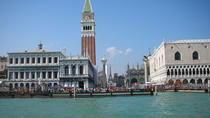 15 Reviews
Glide along Venice's most famous waterway on a luxurious journey along the Grand Canal and take in the glamour of Venice, monumental palaces brimming with ... Read more
Location: Venice, Italy
Duration: 60 minutes (approx.)