Art Lover's Guide to Ubud
By Viator, July 2018
Most travelers who pull themselves away from Bali's beaches to spend time in the town of Ubud do so for the fabulous cultural scene, where fine art plays a fundamental role. Whether a seasoned art aficionado or a causal appreciator, visitors are sure to be pleased with Ubud's artistic offerings.
For a survey of the history and modern trends of Balinese art, start with Ubud's museums and galleries. The Museum Puri Lukisan, housed in a series of buildings on beautiful garden-like grounds, displays a variety of works, from paintings to wood carvings. The Neka Art Museum covers the history of Balinese painting and includes a gallery space with works by up-and-coming Indonesian artists. Just south of Ubud, the Agung Rai Museum of Art features an impressive English-labeled collection and often hosts a variety of cultural events and performances.
The best factories and shops for the Indonesian art of batik can also be found in and around Ubud. On a Bali Arts and Crafts Tour, visit the small artisan villages scattered in the countryside around Ubud, where generations of craftspeople teach not only about batik, but also about Balinese painting and woodcarving. Learn about traditional Balinese artwork before considering purchasing and bringing any pieces back home to identify quality and get the most for your money.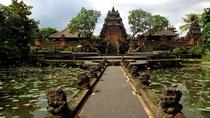 2 Reviews
This full day excursion presents a unique way to experience Ubud, the art capital of Bali. It includes some of the iconic attractions, which shape the ... Read more
Location: Denpasar City, Indonesia
Duration: 8 hours (approx.)
Ubud Art Village tour in Bali, embark the amazing journey in Ubud on first visiting Barong Dance Performance, Visit Celuk Village fine Silver art of smith ... Read more
Location: Ubud, Indonesia
Duration: 10 hours (approx.)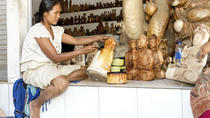 2 Reviews
Explore the stunning cultural heart of Bali - Ubud, home to cool mountain weather, lush green scenery and a rich history that once housed the royalty of ... Read more
Location: Bali, Indonesia
Duration: 4 hours (approx.)
Welcome to my unqiue art studio in Ubud, where you'll learn the secrets of the traditional Keliki painting. Practice the unique technique of Balinese Art ... Read more
Location: Ubud, Indonesia
Duration: 3 hours (approx.)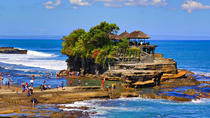 1 Review
Ubud and Tanah Lot Temple are one of the many popular destinations in Bali. Lots of people especially tourists visit these two destinations during their visit ... Read more
Location: Ubud, Indonesia
Duration: 8 hours (approx.)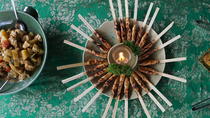 Experience cooking Balinese food from the expert. You can cook your own Balinese food and taste it after. Relax your time after cooking in the coffee ... Read more
Location: Ubud, Indonesia
Duration: 6 to 8 hrs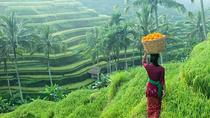 Explore the best art trip and culture tour during your stay in Bali, this tour is about letting you deeply know about Balinese daily life by going to Batik ... Read more
Location: Ubud, Indonesia
Duration: 8 hours (approx.)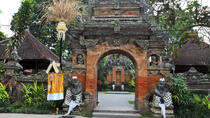 8 Reviews
Discover the artwork and traditional architecture of Ubud—Bali's cultural heartland—on a full-day tour. You'll experience this top destination with a ... Read more
Location: Ubud, Indonesia
Duration: 7 hours (approx.)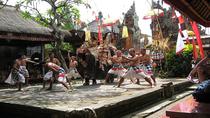 Art and nature aficionados will love this full day trip. This tour takes you on the perfect beach escape and lets you get a closer look into the art and ... Read more
Location: Ubud, Indonesia
Duration: 8 hours 30 minutes (approx.)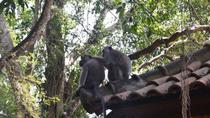 This Bali Monkey forest and Ubud art tour is the perfect way to enjoy the best of what Ubud has to offer. This short journey will take you to visit a sacred ... Read more
Location: South Denpasar, Indonesia
Duration: 7 hours (approx.)