7 Reviews
Address:

Contrada Casale, Piazza Armerina, Sicily, Italy

Hours:

9am - 6pm

Admission:

Admission: €10
Villa Romana del Casale Tours
Should you grow tired of sunbathing all day on Taormina's gorgeous beaches, there are great day trip options you can take, either with your own rental car or by signing up for a tour. One excellent excursion takes you to Villa Romana del Casale, with some of the best examples of ancient Roman mosaics anywhere.

Sicily's Villa Romana del Casale is a little less than two miles from the town of Piazza Armerina, in the southern part of the island. It's roughly 92 miles from Taormina. The villa was originally built in the 4th century A.D., but it wasn't until the early 19th century that the remains were excavated - they had lived underground, under fields used for farming - and the mosaics discovered.

A landslide in roughly the 12th century A.D. covered the villa, which was bad news for the inhabitants but good news for archaeologists - because it meant the mosaics survived in much better shape than they would have had they remained exposed. As it is now, the mosaics throughout the Villa Romana del Casale make up the largest collection of Roman mosaics anywhere - it's remarkable enough to have landed the villa on UNESCO's list of World Heritage Sites. The excavated villa is quite extensive, with rooms used for living space as well as offices, but not all of the remains have even been uncovered yet.

The Villa Romana del Casale is open every day except for holidays. Open hours vary depending on the season, but during the high season the villa is open from 9am until 6pm. Admission is €10. You can catch a bus from Piazza Armerina out to the villa, but public transportation from town to town in Sicily isn't as good as it is in other parts of Italy - so you're really better off with a rental car or booking a guided tour.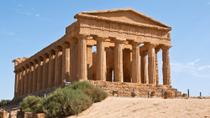 82 Reviews
Explore two of Sicily's top UNESCO World Heritage Sites – Valley of the Temples and Villa Romana del Casale – on a day trip from Taormina, led by a local ... Read more
Location: Taormina, Italy
Duration: 12 hours (approx.)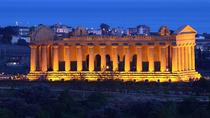 3 Reviews
This 11-hour day trip from Palermo will give you the opportunity to visit the Roman Villa del Casale in the territory of Piazza Armerina and the archaeological ... Read more
Location: Palermo, Italy
Duration: 11 hours (approx.)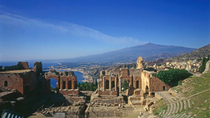 10 Reviews
Book a private transfer from Palermo to Taormina that includes sightseeing stopovers at Villa Romana del Casale and Agrigento. Travel the breadth of Sicily ... Read more
Location: Palermo, Italy
Duration: 8 hours 30 minutes (approx.)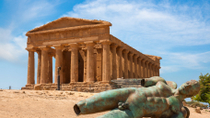 2 Reviews
Travel in comfort and style from Taormina to Palermo on a private transfer that includes sightseeing stops at two UNESCO-listed historical sites. Be ... Read more
Location: Taormina, Italy
Duration: 8 hours 30 minutes (approx.)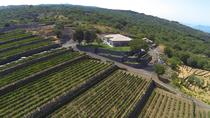 1 Review
Full day Off-Road experience to Etna Volcano and Alcantara Gorges including stop at two Wineries to enjoy local cuisine and excellent wines.
Location: Taormina, Italy
Duration: 7 hours (approx.)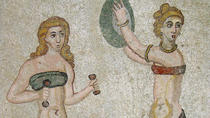 Begin in Palermo and finish in Taormina with a shared transfer that includes a full-day trip to the UNESCO-listed Villa Romana de Casale. With a driver-escort, ... Read more
Location: Palermo, Italy
Duration: 8 hours 30 minutes (approx.)