Klis Fortress Tours
Klis Fortress is a small medieval stronghold near Split, Croatia. The fortress dates back to the 7thcentury. Though it started as a small stronghold, it developed into a royal castle and eventually a large fortress during the Ottoman wars. Throughout history, it has been the seat of many Croatian rulers. It served as a crossroads between the Balkans and the Mediterranean, and as a result, it was often under attack. The fortress was conquered several times by the Ottomans, Venetians and Austrians.
The fortress consists of three sections, each with its own entrance. Many of the newer buildings have been completely or partly preserved. Several sections of Klis Fortress were used as inns which were used for isolation during epidemics, protecting Split from diseases in other regions. Today it is a museum where visitors can learn about the military history of the fortress. The fortress was also used in the filming of several episodes of the television series Game of Thrones.
Practical Info
Klis Fortress is located in the mountains about 8 miles north of Split.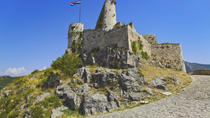 85 Reviews
Get a behind-the-scenes look at the hit HBO series 'Game of Thrones' on this 3.5-hour tour of the show's filming locations in Split — it's a Viator Exclusive ... Read more
Location: Split, Croatia
Duration: 3 hours 30 minutes (approx.)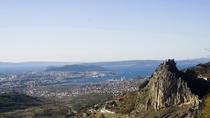 1 Review
Visit the old fortress in Klis, a medieval Split stronghold that had huge influence on defending Split from the Otoman empire and a place with breathtaking ... Read more
Location: Split, Croatia
Duration: 4 hours (approx.)
43 Reviews
Follow in the footsteps of your favorite 'Games of Thrones' characters on this Croatia combo — it's a Viator Exclusive that you won't find anywhere else. When ... Read more
Location: Dubrovnik, Croatia
Duration: 3 hours 30 minutes (approx.)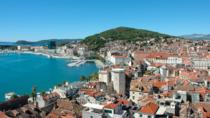 Explore all the history Split has to offer in style. This full day tour takes in the ancient city of Salona, a walk through medieval streets in ... Read more
Location: Split, Croatia
Duration: 6 hours 30 minutes (approx.)