Queen Anne Hill Tours
Seattle, topographically, has many ups and downs, but one of the steepest hills in the city is Queen Anne Hill. Accordingly, the neighborhood took a while to be completely developed because understandably, in the early days of the city, nobody felt like making the long trek up the hill just to build a home. Developers eventually offered a two-for-one deal – buy two plots of land for the price of one – to kick start population of the hill. Due to the many Queen Anne style homes built shortly afterwards by a number of the city's elite who came here to construct their big mansions, the entire hill was named after the beautiful architectural style.
West and East Queen Anne Hill are more quiet residential areas compared to the adjoining Lower Queen Anne and the busy downtown, but there are still plenty of unique locations to be discovered. The famous How to Cook a Wolf is only one of many uncomplicated restaurants and cafés dotting the streets that form somewhat of a central nervous system of meeting spots in the neighborhood. The campus of Seattle Center in Lower Queen Anne was once used as the exposition space for the 1962 Century 21 Exposition, but now hosts the Space Needle, the defining element of the Seattle skyline, as well the Chihuly Garden and Glass artwork exhibition. On clear days, take a stroll in Kerry Park high on the hill for one of the best views in the city - a postcard-like view of the space needle, downtown and Mt. Rainier in the background.
Practical Info
Queen Anne Hill can be found north of Seattle Center and south of Fremont. The neighborhood encompasses four smaller neighborhoods: North, West and East Queen Anne on the hill, as well as Lower Queen Anne, which is adjoining downtown.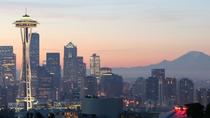 9 Reviews
Discover the magic of the emerald city on this 4-hour tour of Seattle. Experience the vibrant noises of Seattle, explore neighborhoods such as Chinatown and ... Read more
Location: Seattle, Washington
Duration: 4 hours (approx.)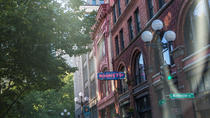 2 Reviews
Begin your cruise adventure from Seattle with this award-winning tour package! We'll whisk you (and your luggage) on a 2 hour City Highlights Tour ... Read more
Location: Seattle, Washington
Duration: 3 hours (approx.)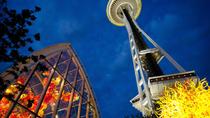 1 Review
Tours 100% en Español! El tour de la ciudad es un circuito que ofrece a los visitantes una introducción a la historia, arquitectura, ... Read more
Location: Seattle, Washington
Duration: 3 hours (approx.)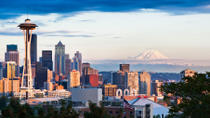 11 Reviews
Get up close and personal to the Emerald City on this private sightseeing tour of Seattle's highlights. On this personalized tour, decide between must-see ... Read more
Location: Seattle, Washington
Duration: 3 hours (approx.)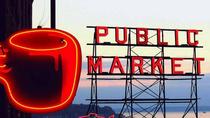 4 Reviews
Make the most of your time in port in Seattle with this private tour of the city's must-see highlights including the Space Needle, Pike Place Market, Pioneer ... Read more
Location: Seattle, Washington
Duration: 3 hours (approx.)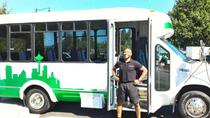 This 2-hour Seattle City Tour picks up in Downtown Seattle is a fantastic way to see the Seattle Metro Area! Enjoy Seattle's natural beauty and capture ... Read more
Location: Seattle, Washington
Duration: 2 hours (approx.)