Chinatown-International District Tours
The Chinatown-International District, often simply referred to as the I.D., is the multiethnic center of Seattle's Asian community. Coincidentally, it is also one of the city's oldest neighborhoods and thus, is chalk-full with plenty of history and culture. Some highlights include Kobe Terrace, a small terraced park on a hillside showcasing a urban community garden and Mt. Fuji cherry trees, the Wing Luke Museum of the Asian Pacific American Experience as well as the many cultural festivals that are held each year, such as the Lunar New Year celebration and Bon Odori.
Most people head to the Chinatown-International District because of the abundance of authentic restaurants though, which sell everything under the sun from dim sum to banh mi. Many of these eateries are tiny mom and pop type shops or food carts and offer completely authentic flavors and experiences. Food tours are especially popular, as they lead through the wide and sometimes daunting variety of Chinese, Filipino, Japanese, Vietnamese and Southeast Asian cuisines all in one day and are able to show some hidden gems that would otherwise be hard to find. Those craving the dishes at home will also find the necessary ingredients at the big Asian specialty markets, where fish is still sold with heads and chicken have feet.
Practical Info
The neighborhood can be found east of 4th Avenue South, with the main thoroughfares being South Jackson Street, South King Street and 12th Avenue South. The area can be reached with a variety of public transportation options.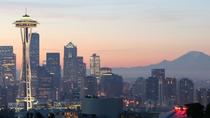 9 Reviews
Discover the magic of the emerald city on this 4-hour tour of Seattle. Experience the vibrant noises of Seattle, explore neighborhoods such as Chinatown and ... Read more
Location: Seattle, Washington
Duration: 4 hours (approx.)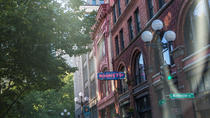 2 Reviews
Begin your cruise adventure from Seattle with this award-winning tour package! We'll whisk you (and your luggage) on a 2 hour City Highlights Tour ... Read more
Location: Seattle, Washington
Duration: 3 hours (approx.)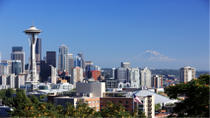 619 Reviews
Not sure what to see in Seattle? Take the stress out of sightseeing on this 6-hour tour, which covers 50 miles (80 kilometers) of downtown Seattle and the ... Read more
Location: Seattle, Washington
Duration: 6 hours (approx.)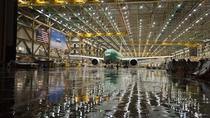 178 Reviews
See Seattle's essential sights in one fun, busy day on this 9-hour adventure that includes a city tour, time at Pike Place Market and a trip to the Boeing ... Read more
Location: Seattle, Washington
Duration: 10 hours (approx.)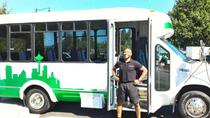 17 Reviews
This 2-hour Seattle City Tour picks up in Downtown Seattle is a fantastic way to see the Seattle Metro Area! Enjoy Seattle's natural beauty and capture ... Read more
Location: Seattle, Washington
Duration: 2 hours (approx.)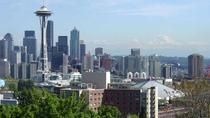 43 Reviews
Pair pop culture with history during this 1.5-hour sightseeing tour of Seattle by minibus. Drive by city highlights like Pike Place Market, Pioneer Square and ... Read more
Location: Seattle, Washington
Duration: 90 minutes (approx.)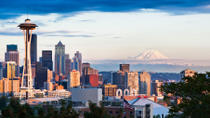 11 Reviews
Get up close and personal to the Emerald City on this private sightseeing tour of Seattle's highlights. On this personalized tour, decide between must-see ... Read more
Location: Seattle, Washington
Duration: 3 hours (approx.)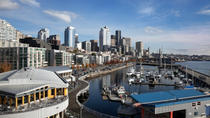 39 Reviews
Making a short stop in Seattle before embarking on a cruise? Take this three-hour pre-cruise tour of Seattle and discover the best of the beautiful Emerald ... Read more
Location: Seattle, Washington
Duration: 3 hours (approx.)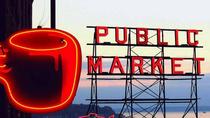 4 Reviews
Make the most of your time in port in Seattle with this private tour of the city's must-see highlights including the Space Needle, Pike Place Market, Pioneer ... Read more
Location: Seattle, Washington
Duration: 3 hours (approx.)