No reviews, be the first!
Address:

Miyanosawa 2-jo 2-chome, Nishi-ku, Sapporo, Japan

Hours:

Open daily 9:00am - 6:00pm

Admission:

Adults: 600 yen; Children: 200 yen
Shiroi Koibito Park Tours
Shiroi Koibito is a popular Japanese cookie consisting of milk or white chocolate sandwiched between two ladyfinger biscuits. The sweet-themed Shiroi Koibito Park in Sapporo takes visitors behind the scenes to see how Hokkaido's most famous confection is made.
Entrance to the park includes a factory tour, Cookiecraft Studio where guests get to make their own Shiroi Koibito, toy exhibition, rose garden and a candy store selling a variety of sweet treats.
Each hour, the Chocolate Carnival takes place in the courtyard and involves a parade of mechanical dolls. Modeled after the Benkei steam train, the Shiroi Koibito Railway is a hit with young visitors, as is the Gulliver House play area.
Practical Info
Shiroi Koibito Park is located about 7 minutes on foot from Miyanosawa Station.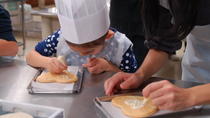 What the Oreo is to the US, the Shiroi Koibito is to Japan. Learn how to make your own heart-shaped version of this famous cookie with white-chocolate filling ... Read more
Location: Sapporo, Japan
Duration: 3 hours (approx.)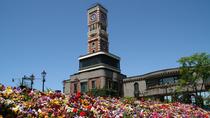 Pick this 8 hour tour to explore the northern city in the best way! This tour starts and ends at the hotel you're staying. The itinerary includes landmarks of ... Read more
Location: Sapporo, Japan
Duration: 8 hours (approx.)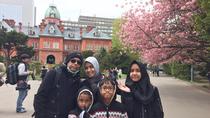 1 Review
Enjoy a private tour for Muslim travelers covering Hokkaido's biggest and most famous city, Sapporo. With a local guide, you will receive local Japanese ... Read more
Location: Sapporo, Japan
Duration: 6 hours (approx.)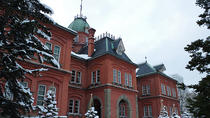 This is a private tour by chartered vehicle with driver. Charter either a limousine, van, or bus for your group. Visit the city highlights at your own pace.
Location: Sapporo, Japan
Duration: 8 hours (approx.)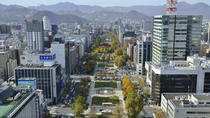 You can visit any places Sapporo or around Sapporo area at your own requests. Enjoy local taste at famous restaurant but not for tourists in Sapporo or ... Read more
Location: Sapporo, Japan
Duration: 8 hours (approx.)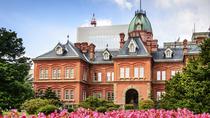 Pick this 4 hour tour to explore the northern city in the best way! This tour starts/ends at Sapporo centrally area including JR Sapporo station and the hotel ... Read more
Location: Sapporo, Japan
Duration: 4 hours (approx.)