Looming above the shores of Lake Atitlan and the village of San Pedro La Laguna, Volcan San Pedro is one of the region's most accessible for volcano trekking. The views from the top make it well worth the effort of getting there.
Two routes lead to the volcano's summit 9,908 feet (3,020 meters) above sea level. Both are strenuous, mostly uphill climbs through corn fields and coffee plantations, oak and pine forests. The volcanic soil coating the dormant peak is rich in nutrients, so many Guatemalans grow their crops along the volcanic foothills.
Practical Info
For safety reasons, hikers should never try to climb Volcan San Pedro alone. Bring a few buddies, or better yet, hire a guide to lead you to the top and back.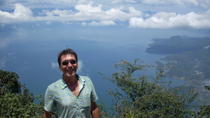 3 Reviews
This San Pedro Volcano hike is the perfect adventure tour. See old growth cloud forest and exotic birds as you climb to the top of the volcano on this 9-hour ... Read more
Location: Panajachel, Guatemala
Duration: 9 hours (approx.)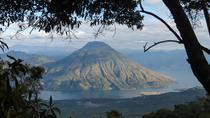 San Pedro volcano is located in south of Lake Atitlan surrounded for beautiful landscape and from the top is possible see some of the Mayan villages.
Location: San Pedro La Laguna, Guatemala
Duration: 8 hours (approx.)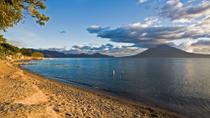 15 Reviews
Spend a day on Lago de Atitlán (Lake Atitlan), one of Guatemala's most beautiful lakes, on this sightseeing cruise with transportation from Guatemala ... Read more
Location: Guatemala City, Guatemala
Duration: 10 hours (approx.)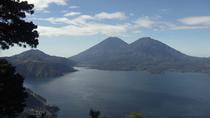 Discover the explorer in you as you hit the trail and hike the diverse landscapes, learn about the Mayan culture, and visit the colorful village of Santa ... Read more
Location: Panajachel, Guatemala
Duration: 8 hours (approx.)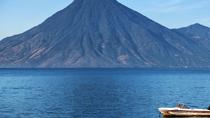 1 Review
This is an area with a lot of mountains with beautiful volcanoes and landscapes where the color of the typical clothes and the noise of the local business are ... Read more
Location: Guatemala City, Guatemala
Duration: 14 hours (approx.)