Castillo de San Cristobal Tours
Standing guard at Old San Juan's Eastern Gate is the Castillo de San Crisotbal. Built to protect San Juan against land attacks, the ancient Spanish fort is now part of the San Juan National Historic Site and a great opportunity to see the largest Spanish fortification built in the New World and see some spectacular views of the San Juan Bay and El Morro. The massive structure, which was built in the 18th century to compliment the El Morro  fortification which was designed to guard the bay, rises 150 feet above sea level and occupies most of the northeast edge of Old San Juan. Proven to be an effective fortification which helped repel a 1797 land invasion by Sir Ralph Abercrombie, the Castillo de San Cristobal is one of the premier attractions of Old San Juan.
Practical Info
Castillo de San Cristobal is available for exploration from 9:00 a.m. to 6:00 p.m. Self-guided tours and ranger led tours are available. There are many steps and steep ramps covering the 250 acre land parcel, so you must be prepared to walk a good deal.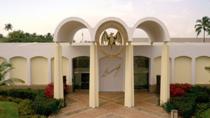 63 Reviews
A fan of Bacardi spirits? Then don't pass up a chance to visit Casa Bacardi, known as the Cathedral of Rum. Kick back a cocktail before hopping aboard a ... Read more
Location: San Juan, Puerto Rico
Duration: 5 hours (approx.)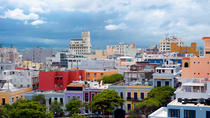 313 Reviews
Discover the rich heritage of Puerto Rico and wander the cobblestone streets of Old San Juan — one of the best-preserved Spanish colonial cities in the world — ... Read more
Location: San Juan, Puerto Rico
Duration: 5 hours (approx.)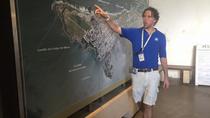 9 Reviews
Experience San Juan the best possible way...through a private tour. Focus on what you are most excited about. Learn about the history and the untold secrets of ... Read more
Location: San Juan, Puerto Rico
Duration: 4 hours (approx.)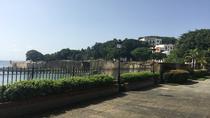 Join us on the must complete of Old San Juan tour. Our tour begins by visiting the first village in San Juan, the ruin of Caparra, we visit the caparra museum, ... Read more
Location: San Juan, Puerto Rico
Duration: Flexible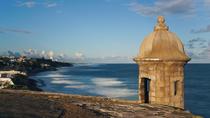 4 Reviews
Do you want to explore and learn about Old San Juan, the historical city? With this 4-hour guided tour, you get what you are looking for. You will see ... Read more
Location: San Juan, Puerto Rico
Duration: 4 hours (approx.)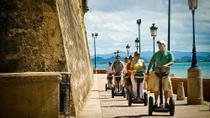 73 Reviews
Glide through Old San Juan's 500 years of history on this 2-hour tour by Segway. Known as 'The Walled City,' Old San Juan was founded as a military stronghold ... Read more
Location: San Juan, Puerto Rico
Duration: 2 hours (approx.)