The Castro District, known otherwise as simply, "the Castro," is widely considered the United States' gay capital. Not only is it the largest, but also the country's first.
Regardless of a visitor's sexual orientation, the Castro is full of wonderful attractions, including the Castro Theatre, one of San Francisco's more popular movie palaces, complete with a world-class interior chandelier and designed with a colonial Spanish Baroque facade. 
Perhaps the area's most culturally significant landmark, the GLBT Historical Society includes a museum and archives documenting the history of the gay and lesbian communities in the U.S. Aside from its core purpose, the building also houses other interesting institutions including the Cartoon Art Museum, which features well over 6,000 different cartoons and comics, and the Catharine Clark Gallery, an exhibition including  different forms of media for contemporary, living artists.
Also be sure to check out Harvey Milk Plaza, named after the famous openly gay politician, commonly labeled the "martyr of gay rights."

Practical Info
The most efficient way to commute to the Castro District is via the MUNI Metro system, either by the L, K, or M line. For a more scenic and exciting experience you can also take the famous F Market streetcar line that will tour you through the Castro's lovely downtown area and Fisherman's Wharf.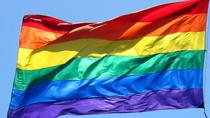 93 Reviews
Explore the historical, diverse and colorful sites of San Francisco's internationally renowned LGBTQ neighborhood, the Castro. Walk thru the many vibrant sites ... Read more
Location: San Francisco, California
Duration: 2 hours (approx.)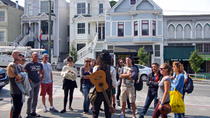 3 Reviews
Explore the social movements and hip neighborhoods that shaped San Francisco into the city it is today. Visit ground zero for Harvey Milk's gay civil rights ... Read more
Location: San Francisco, California
Duration: 3 hours (approx.)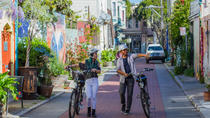 1 Review
New for 2017, a four-hour electric bike tour featuring plenty of classic SF neighborhoods, parks big and small, and a hilltop view the locals adore.
Location: San Francisco, California
Duration: 4 hours (approx.)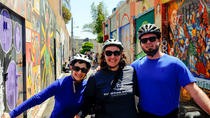 See more, taste more, and explore more of authentic, local SF by bike! Enjoy a leisurely, flat, and extra-fun ride while discovering the many layers of ... Read more
Location: San Francisco, California
Duration: 4 hours (approx.)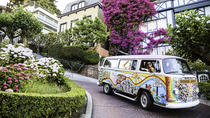 175 Reviews
For an unforgettable City Sightseeing tour, hitch a ride in a 1970's VW Hippie bus. This is an authentic and unique way to experience San Francisco. This tour ... Read more
Location: San Francisco, California
Duration: 2 hours (approx.)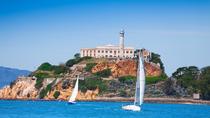 4 Reviews
This full-day, small-group San Francisco city tour explores all the top attractions of the city, including Alcatraz Island prison. Explore Chinatown, the ... Read more
Location: San Francisco, California
Duration: 4 hours (approx.)
3 Reviews
San Francisco has so much diversity, from the ethnic communities of Chinatown, North Beach and the Mission (where you can get the best food), to historic ... Read more
Location: San Francisco, California
Duration: 1 to 11 hrs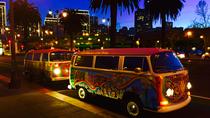 21 Reviews
For an unforgettable view of San Francisco at night hitch a ride in a 1970's VW Hippie bus. This Night Tour is an authentic and unique way to experience San ... Read more
Location: San Francisco, California
Duration: 2 hours (approx.)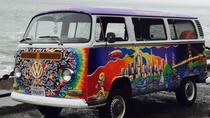 4 Reviews
For an unforgettable City Sightseeing tour, hitch a ride in a 1970's VW Hippie bus. This is an authentic and unique way to experience San Francisco. This tour ... Read more
Location: San Francisco, California
Duration: 4 hours (approx.)
3 Reviews
Go where buses can't go! Did you know buses aren't allowed on almost 70% of San Francisco streets! Trade the large tour bus for a guided ... Read more
Location: San Francisco, California
Duration: 4 hours (approx.)