Along the water's edge and the Presidio neighborhood of San Francisco, Crissy Field is one of the city's best spots to catch views of the bay and city skyline, feel the sun and/or fog on your face, and enjoy a walk with friends or a pet. Once the U.S. military's first Air Coast Defense Station on the west coast, it is now a popular place to picnic and enjoy the open space set aside by the Golden Gate National Parks Conservatory.  
A trail winds through the area between Marina Green and Fort Point, with a nearby beach and tidal marshes with occasional wildlife. Many of the views from Chrissy Field include a scenic inclusion of the Golden Gate Bridge, Alcatraz Island, and Marin Headlands. Locals and tourists alike come to walk, jog, bike, and walk their dogs among some of the city's best natural beauty.
Practical Info
To get to Crissy Field, head to the Presidio. From the city center, drive west on Marina Boulevard or take MUNI bus or free PresidiGo Shuttle system.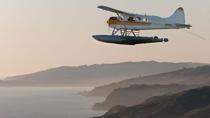 1 Review
Our 20-minute basic flight will take you over the splendor of the greatest city in the U.S. - San Francisco! On this flight you will take off from our sea base ... Read more
Location: San Francisco, California
Duration: 20 minutes (approx.)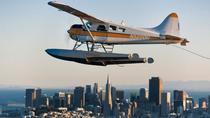 Our 45 minute flight includes all the sights described in the Golden Gate Tour flight, but brings you the additional delights of the Bay Area's dramatic ... Read more
Location: San Francisco, California
Duration: 45 minutes (approx.)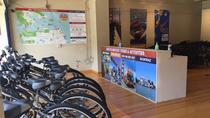 Rent a bike at the bicycle rental shop nearest to the Golden Gate Bridge in San Francisco. Bike along waterfront paths and across the Golden Gate Bridge to ... Read more
Location: San Francisco, California
Duration: Flexible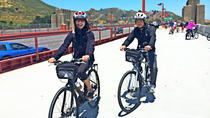 Bike across the Golden Gate Bridge when you book a bike rental in San Francisco, with pickup in the Marina District. You're provided with everything you need ... Read more
Location: San Francisco, California
Duration: Flexible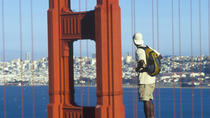 1 Review
See the scenic and wild north coast of San Francisco and the Golden Gate in the most memorable way: on foot. These easy-going, half-day walking tours are ... Read more
Location: San Francisco, California
Duration: 4 hours (approx.)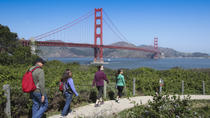 This refreshing, easy-going walk along San Francisco's spectacular waterfront starts at the historic Hyde Street Pier (a collection of historic sailing ... Read more
Location: San Francisco, California
Duration: 4 hours (approx.)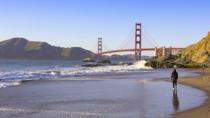 A refreshing, 3-hour walk from Crissy Field to the Golden Gate Bridge and Marshall Beach, with an optional on-your-own-walk across the iconic Golden Gate ... Read more
Location: San Francisco, California
Duration: 3 hours (approx.)
2 Reviews
Go where buses can't go! Did you know buses aren't allowed on almost 70% of San Francisco streets! Trade the large tour bus for a guided ... Read more
Location: San Francisco, California
Duration: 4 hours (approx.)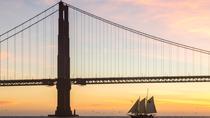 1 Review
Step aboard the beautiful Schooner Freda B and enjoy a picturesque sunset sail on San Francisco Bay! Board in downtown Sausalito, CA and cruise around the ... Read more
Location: Sausalito, California
Duration: 2 hours (approx.)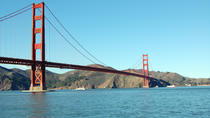 Explore San Francisco in a private luxury vehicle and enjoy everything that San Francisco has to offer including the Embarcadero Center, Presidio , ... Read more
Location: San Francisco, California
Duration: 3 hours (approx.)