No reviews, be the first!
Address:

Piazza Venezia, Roma, Province of Rome 00186, Italy

Hours:

Pizza Venezia's Hours: 9am - 5:30pm.
Vittorio Emmanuele II Monument Tours
The Vittorio Emanuele Monument in Rome goes by many names, some official and some not at all so. In addition to Vittorio Emmanuele Monument, other official names include Altare della Patria (Altar of the Fatherland) and simply Il Vittoriano. Less formal nicknames, given by Romans who don't exactly love the monument, include 'the wedding cake,' 'the typewriter' and 'the fake teeth.'

No matter what you call it, it's impossible to miss the imposing monument on the massive Piazza Venezia in central Rome. Built in the early 1900s to honor a unified Italy's first king, the structure serves double-duty as the home of Italy's Tomb of the Unknown Soldier and the Museum of Italian Reunification.

Another reason to visit the Vittoriano is to ride the Roma del Cielo elevator to the top for some of the best views of the city of Rome.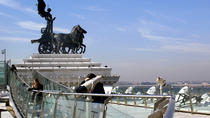 2 Reviews
Immerse yourself in the panoramic views from atop the Vittoriano rooftop. Stand on the terrace and take in the ambience of Rome as you are educated on the ... Read more
Location: Rome, Italy
Duration: 3 hours (approx.)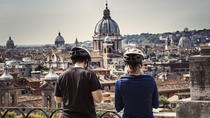 96 Reviews
See the sights of the Eternal City on a full-day electric-assist bicycle tour, with a pizza or pasta lunch, wine and a gelato stop included! Easy and safe to ... Read more
Location: Rome, Italy
Duration: 7 hours (approx.)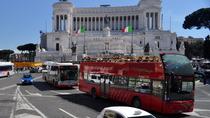 2 Reviews
Explore the city on the CitySightSeeing panoramic hop-on hop-off bus tour with 24 or 48 hour access. Enjoy three short guided walking group tours in the city ... Read more
Location: Rome, Italy
Duration: 1 to 2 days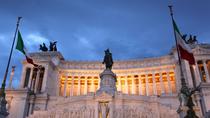 9 Reviews
See the sights of Rome on a 3-hour small-group sightseeing tour by minivan. After pickup from your hotel, pass the Eternal City's top attractions and explore ... Read more
Location: Rome, Italy
Duration: 3 hours (approx.)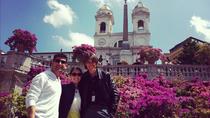 "Il Babuino", via Ripetta and via del Corso, the three main arterial roads of the old town center, flow into Piazza del Popolo. The ancient seat of games, ... Read more
Location: Rome, Italy
Duration: 3 hours (approx.)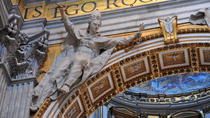 109 Reviews
Immerse yourself in one of history's biggest relics with a tour through the Vatican (8am Early Bird Vatican entry available in Summer!) and self-guided ... Read more
Location: Rome, Italy
Duration: 6 hours (approx.)
Enjoy a tour of Rome's most famous sites and the Vatican Museums with pick-up at your hotel, a luxury car/minivan at your disposal for the day, and Vatican ... Read more
Location: Rome, Italy
Duration: 8 hours (approx.)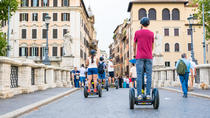 39 Reviews
Segway Rome Tours is the new, fun and environmentally friendly way to tour Rome. You will explore St. Peters, the Coliseum and Castel Sant'Angelo without ... Read more
Location: Rome, Italy
Duration: Flexible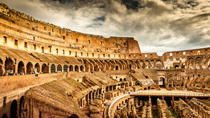 9 Reviews
Go on a private 6-hour tour to see the top sights in Rome and Vatican City in one day. The first 3-hour skip the line tour brings together all the facets of ... Read more
Location: Rome, Italy
Duration: 6 hours (approx.)
484 Reviews
Sit back and relax on a 2-hour night sightseeing tour of Rome. While traveling by air-conditioned coach around Rome's 'centro storico,' Ancient Rome and ... Read more
Location: Rome, Italy
Duration: 2 hours (approx.)