Chiesa di Santa Maria in Cosmedin Tours
Like most of the many churches throughout Rome, Chiesa di Santa Maria in Comedian has an ancient past and a fascinating story. Built on an ancient worship site that was once a great temple of Hercules, it became under care of the Byzantine Papacy. Its name "Cosmedin" is the Greek word for "beautiful decoration."
The beautiful decorations remain — with its unique characteristics including a pre-Roman crypt, a massive bell tower, marble inlaid floors, architecture and designed by the Cosmati brothers, a beautiful altar with a rare 8th century mosaic, and frescoed walls.
The famous 'Mouth of Truth' or Bocca della Verità can be found in the portico of the church. The face of an unknown man or god is believed to be part of an ancient Roman temple, and is said to have once functioned as a lie detector — as it would bite off the hand of a man who did not speak the truth.
Practical Info
The church is open daily from 10 am to 5 pm and can be found at Piazza della Bocca della Verità 18. While there can be a line to see the Mouth of Truth, it is often possible to walk around this crowd to enter the church.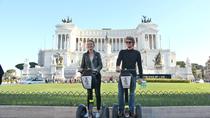 1 Review
Rome wasn't built in a day but you can see its glory in just a few hours. Ancient Rome will take shape before your eyes as your Segway brings you up and down ... Read more
Location: Rome, Italy
Duration: 3 hours 30 minutes (approx.)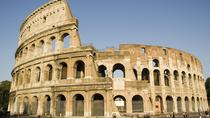 See the main sights of Rome from the comfort of a luxury Mercedes sedan or minivan on a 3-hour sightseeing tour. Marvel at the ruins of the Roman Empire, go to ... Read more
Location: Rome, Italy
Duration: 3 hours (approx.)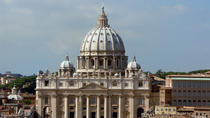 Take a 3-hour journey into Papal Basilicas where you will be enchanted by their grandeur. Enjoy a unique tour rich in both cultural and spiritual value. Your ... Read more
Location: Rome, Italy
Duration: 6 hours (approx.)