114 Reviews
Address:

Highway 200, Puerto Vallarta 48300, Mexico

Admission:

Free
Creating the perfect backdrop to the sea, the jungle-clad mountains of Mexico's Sierra Madre Mountains range are tailor-made for rural day trips from Puerto Vallarta.
All-terrain vehicles head out on safari, highlighting the region's natural wonders and offering the opportunity to hit the beach or river for a swim en route to the mountains.
Going off-road to the Sierra Madre mountains is a great chance to see everyday Mexican villages off the beaten track, whether you go by Jeep, four-wheel drive or mountain bike.
Practical Info
The Sierra Madre mountains stretch along the Mexican coast from Santa Cruz, all the way north to Arizona. At Puerto Vallarta, the mountains separate the coast from inland Guadalajara.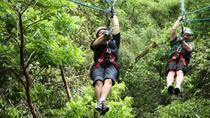 45 Reviews
This Puerto Vallarta Adventure is a truly thrilling ecological experience packed with challenges, adventure and most importantly, fun! This Puerto Vallarta ... Read more
Location: Puerto Vallarta, Mexico
Duration: 6 hours 30 minutes (approx.)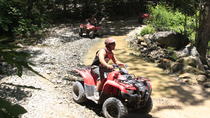 28 Reviews
Do you want to see Puerto Vallarta as a local and experience a private ATV tour that fits you and your family's needs? Come see the mountains, trails, rivers, ... Read more
Location: Puerto Vallarta, Mexico
Duration: 3 hours 30 minutes (approx.)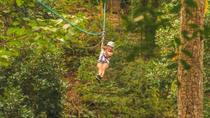 12 Reviews
Feel your adrenaline kick into high gear on this day trip of extreme activities in the Sierra Madre mountains. Deep in a rainforest jungle park, zoom as fast ... Read more
Location: Puerto Vallarta, Mexico
Duration: 6 hours (approx.)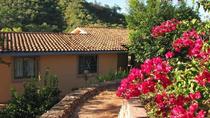 4 Reviews
During your visit to Mazatlan, you should not miss this trip which is considered the best colonial sightseeing tour in the area. Get off of the beaten track ... Read more
Location: Mazatlan, Mexico
Duration: 5 hours (approx.)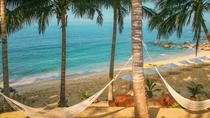 7 Reviews
On this 6.5-hour guided tour, leave the bustling city of Puerto Vallarta and head south to a hidden coastline. Stroll through a small fishing village, ride on ... Read more
Location: Puerto Vallarta, Mexico
Duration: 6 hours 30 minutes (approx.)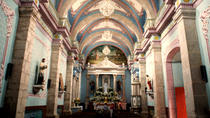 12 Reviews
Nestled in the heart of the Sierra Madre Mountains, San Sebastian's remote location and historic appeal have made it one of Mexico's last great getaways. As ... Read more
Location: Puerto Vallarta, Mexico
Duration: 7 hours (approx.)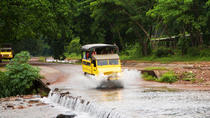 3 Reviews
Travel through the Sierra Madre Mountain range into the tropical jungle, through plantations and across rivers and streams. See a part of Mexico that very few ... Read more
Location: Puerto Vallarta, Mexico
Duration: 7 hours (approx.)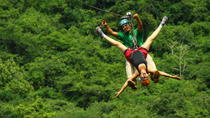 2 Reviews
If you'd like to feel adrenaline pumping and enjoy nature, this is the perfect adventure for you! You will begin the tour dressing up as a pro, later you'll ... Read more
Location: Puerto Vallarta, Mexico
Duration: 5 hours (approx.)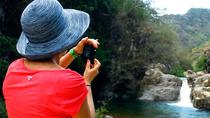 1 Review
Enjoy the scenery and outdoors of Sierra Madre Occidental as you go on a hiking tour and learn all about the flora and fauna. You'll top off the tour with a ... Read more
Location: Puerto Vallarta, Mexico
Duration: 2 hours (approx.)