Powder Tower Tours
Like many old European cities, Prague once had city walls and gates. The Powder Tower is one of those gates, and it dates back to the 11th century when it was one of 13 entrances into Prague's Old Town. It was originally called the New Tower, but its name was changed in the 17th century when it was used to store gunpowder. This is the gate future kings of Bohemia used to pass through on their coronation parades along the traditional Royal Way to the Prague Castle. 
Today the tower houses a permanent exhibition called Prague Towers. The tower is 213 feet high, and there is a viewing platform at 144 feet, accessible by 186 stairs, where visitors can see the city from above. The Powder Tower and the Old Town Bridge Tower are the only remaining parts of Prague's former old town fortification.
Practical Info
The Powder Tower is located at náměstí Republiky 5 at the edge of the Old Town. Opening hours are daily from 10am to 6pm.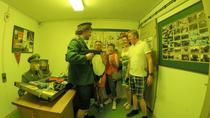 Explore the fascinating history of the former Czechoslovakia during the last century and especially the Cold War period.  Not only will you discover how ... Read more
Location: Prague, Czech Republic
Duration: 3 hours 30 minutes (approx.)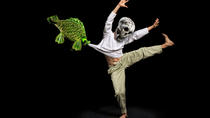 Walk through the Prague historical city center with a local, licensed guide with good foreign language skills and passion for guiding. Learn about the 1000 ... Read more
Location: Prague, Czech Republic
Duration: 3 hours 30 minutes (approx.)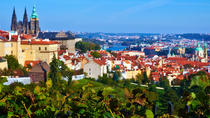 1 Review
Spend a full day exploring the highlights of Prague on a private tour that includes transportation from Vienna hotels. See Prague's top attractions and get an ... Read more
Location: Vienna, Austria
Duration: 13 hours (approx.)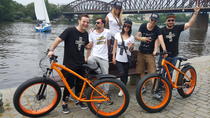 Have fun and get to know the essential Prague Sightseeing in a great 2-hours city bike tour!
Location: Prague, Czech Republic
Duration: 2 hours (approx.)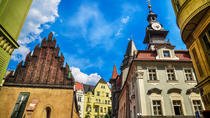 5 Reviews
Enjoy this 1.5-hour walking tour of Prague exploring the city's historical highlights and learning about stories behind them. Get an insight into the culture ... Read more
Location: Prague, Czech Republic
Duration: 90 minutes (approx.)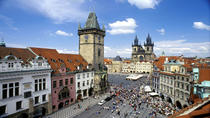 655 Reviews
Combine history, art and architecture on this full-day tour of Prague. See Prague Castle, one of Europe's largest medieval castles, and take a cruise on the ... Read more
Location: Prague, Czech Republic
Duration: 7 hours (approx.)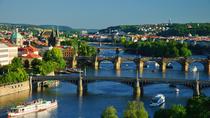 24 Reviews
Prague, the capital of the Czech Republic, is covered with numerous sights representing the history of the city. During your visit you will see the Charles ... Read more
Location: Vienna, Austria
Duration: 1 day (approx.)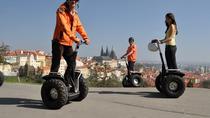 2 Reviews
Enjoy breathtaking 2 hours on a Segway in area permitted tour in some of the most interesting and allowed places in Prague. You can choose to try the X2, ... Read more
Location: Prague, Czech Republic
Duration: 2 hours (approx.)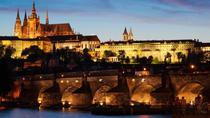 244 Reviews
Tour the magical city of Prague at night by coach and boat, and dine in comfort while cruising along the River Vltava. It's the perfect way to see Prague at ... Read more
Location: Prague, Czech Republic
Duration: 3 hours 30 minutes (approx.)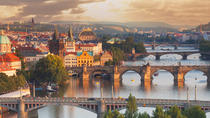 9 Reviews
During this comprehensive private tour we will show you the highlights of Prague: Prague Castle with St.Vitus Cathedral, Castle District, Little Quarter, ... Read more
Location: Prague, Czech Republic
Duration: 3 hours (approx.)