8 Reviews
Address:

Jiřská 3, Prague, Czech Republic

Hours:

Daily 10am to 6pm

Admission:
Lobkowicz Palace Tours
With the distinction of being the only privately owned building in the sprawling Prague Castle complex, Lobkowicz Palace is home to one of the city's finest art collections. A masterpiece of Baroque architecture, the palace stands next to the Royal Palace and was built in the mid-16th century for Czech nobleman Jaroslav of Pernštejn. The aristocratic Lobkowicz family took over the palace through a dynastic marriage in 1603, lost it under Communist occupation following World War II and regained control of it only in 2002.
The Lobkowicz private art collection is the biggest in the Czech Republic and has been augmented over 600 years of family history. The highlights are displayed in 22 ornate Baroque apartments and include a master class in European painting, with outstanding works by Pieter Brueghel the Elder, Cranach, Velázquez, Canaletto and Rubens. The priceless collection also encompasses one of Central Europe's finest libraries of rare books and a musical archive that includes scores by Mozart, Beethoven and Gluck. Suits of medieval armor compete for attention with remarkable 16th-century lutes and early 18th-century silver trumpets, as well as a superb cache of 17th-century porcelain and delicate decorative arts.
The palace is also well known for its acclaimed Midday Classical Concerts, held in the elegant Baroque Concert Hall—don't miss the action-packed ceiling frescoes—and featuring the likes of Mozart, Bach, Dvořák and Smetana. The balcony of the Lobkowicz Palace Café is the perfect spot for gazing out over the red rooftops of Prague spread out below.
Practical Info
Located at Jiřská 3, the Lobkowicz Palaec is open daily from 10 a.m. to 6 p.m. Midday classical concerts are held at 1 p.m. Tram 22 can be taken to Pražský hrad.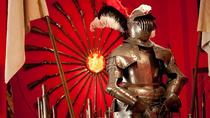 1 Review
Discover 600 years of European culture and history in Prague with this Lobkowicz Palace entrance ticket. With your audio guide to lead the way, explore the 22 ... Read more
Location: Prague, Czech Republic
Duration: Flexible
31 Reviews
Enjoy two of Prague's top cultural experiences on one ticket and save money on your visit, too, with this Prague Super Saver. Enjoy a classical music recital ... Read more
Location: Prague, Czech Republic
Duration: 2 hours (approx.)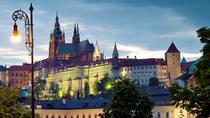 Explore Prague on a private, custom 4-hour tour. Visit Prague Castle - St. Vitus Cathedral and Golden Lane. Conclude the tour by visiting Lobkowicz Palace ... Read more
Location: Prague, Czech Republic
Duration: 4 hours (approx.)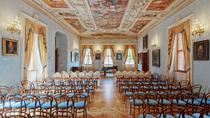 16 Reviews
Take an hour out of your Prague sightseeing, and lose yourself in classical music at Lobkowicz Palace. Located within the UNESCO World Heritage site of Prague ... Read more
Location: Prague, Czech Republic
Duration: 60 minutes (approx.)
Perfect for you if you want to visit the largest castle in the world and look into the beatiful interiors.
Location: Prague, Czech Republic
Duration: 3 hours 30 minutes (approx.)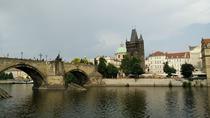 5 Reviews
See Prague's city highlights and explore the UNESCO World Heritage site of Prague Castle in one 3-hour tour, by minivan and foot. The tour includes all the ... Read more
Location: Prague, Czech Republic
Duration: 3 hours (approx.)