Despite its small geographical size, the Ryukyu Kingdom—which extended across the Ryuku Islands, the Okinawa, Amami Islands and Kagoshima Prefecture, played a vital role in the region's early trade and commerce. From the 15th to 19th century a number of Chinese immigrants moved to Ryukyu to participate in politics or work in emerging businesses. As a result, the kingdom had an open trade policy with this vast Asian nation from its early days. And because trade played an important role in the success and development of the Ryukyu Kingdom, this partnership became an essential one. 
More than 150 voyages took place between these islands and the mainland where silver, swords, fans, and other products were shipped across vast oceans. But in 1655 the kingdom fell under both the rule of Japan and of China, limiting trade and industry. By the late 1800s the Ryukyu Kingdom had been completely dissolved. Today, travelers can still bear witness to some of the era's most iconic structures while visiting Okinawa. The reconstructed Shuri Castle was rebuilt using photos, stories and local memory in hopes that the new design would capture the beauty of what once served as the central government office and the royal residence during the Ryukyu Kingdom's reign. 
The well-preserved Nakagusuku Castle ruins showcase iconic citadels that are clearly recognizable and travelers can capture incredible views from the castle, which is nestled into a hilltop. Zakimi Castle Ruins, located near Cape Zampa once served as a fort to fight against opposing forces. While very little of the original structures still remain, travelers to this historic site will certainly gain more knowledge and understanding of one of the region's most iconic kingdoms.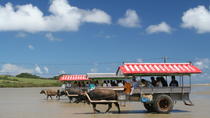 Tour three Okinawa Islands on this full-day tour via a ferry round-trip from Ishigaki. On Iriomote Island, take a mangrove cruise on the Nakama River followed ... Read more
Location: Ishigaki, Japan
Duration: 8 hours (approx.)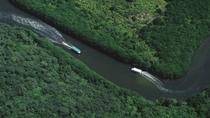 Visit three Okinawa islands in one day — Iriomote, Yubu and Kohama — with the option of upgrading your tour to include Taketomi Island. Embark on a river ... Read more
Location: Ishigaki, Japan
Duration: 7 hours (approx.)
This tour offers a dedicated car with driver to travel around Okinawa sightseeing spots. This tour is suitable for first time traveller in Okinawa Suggested ... Read more
Location: Naha, Japan
Duration: 8 hours (approx.)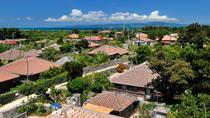 1 Review
Take a round-trip ferry from Ishigaki to Taketomi and experience the island's traditional Okinawan culture at your own pace. After a water buffalo cart ride ... Read more
Location: Ishigaki, Japan
Duration: Flexible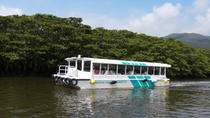 Escape to the remote Iriomote and Yubu islands, both near Okinawa. A river cruise on Iriomote Island takes you past the mangrove-lined banks of the Nakama ... Read more
Location: Ishigaki, Japan
Duration: 6 hours (approx.)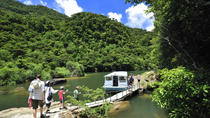 1 Review
Explore the vast jungles, waterfalls and mangroves of Iriomote Island (Iriomote-jima) on this full-day adventure from Ishigaki. Cruise along the Urauchi River ... Read more
Location: Ishigaki, Japan
Duration: 9 hours (approx.)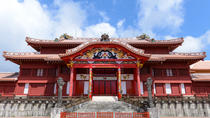 Enjoy a private 8-hour tour in a chartered vehicle with English-speaking driver. As trains in Okinawa are non-existent (only a monorail system exists in ... Read more
Location: Okinawa, Japan
Duration: 8 hours (approx.)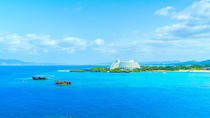 Enjoy a private 9-hour tour of Okinawa, the southernmost part of Japan, by a chartered vehicle accompanied by just your travel companions and driver. Discover ... Read more
Location: Okinawa, Japan
Duration: 9 hours (approx.)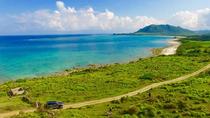 Join us for an exciting guided off-road motorbike tour in some of the most amazing locations of Ishigaki Island! The Yaeyama Islands are the remotest part of ... Read more
Location: Ishigaki, Japan
Duration: 4 hours (approx.)