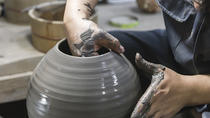 Bizen ware, or "Bizen-yaki," is one of the most famous Japanese traditional potteries. For this lesson, you will have the choice of either using an ...
Location: Okayama, Japan
Duration: 2 hours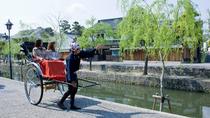 Discover Kurashiki the traditional way: on a rickshaw. As a shogunate crown colony in the Edo period (1603~1868), Kurashiki enjoyed prosperity by storing goods ...
Location: Okayama, Japan
Duration: Flexible