Kewalo Basin Tours
In the heart of downtown Honolulu, just across the street and two blocks west of Hawaii's largest mall, is the small boat harbor of Kawalo Basin and the starting point for a number of popular Honolulu water-based adventures. Deep sea charter fishing vessels moor alongside snorkel and scuba charters, parasailing vessels, winter whale watch pontoons, underwater submersible tours and even an 83-foot pirate galleon complete with water-firing cannons for daytime family fun or evening debauchery. If you're looking to get beyond the beaches of Waikiki and out into the big blue, a stroll along its street-side dock will, at the very least, display your varied options.
Though there is no beach access here, a gentle but ridable wave that breaks left of the harbor channel is a popular surf spot with local groms (kids in surf speak). In addition to hosting the Rip Curl GromSearch competition, the break is a training ground for the Kamehameha High School surf team.
On land, the adjacent hipster enclave of Kakaako, and shopping strips in the Ward area, afford plenty of options for hungry (or thirsty) sailors and surfers.
Practical Info
Kawalo Basin is a private harbor where individual tour companies and boat operators dock; it's about a mile west along the coast from Waikiki and serviced by a number of local buses. Bookings are made with the individual tour operators, though some—particularly whale watch tours in season—have harbor-side information booths and ticket sales for their regularly departing trips. If it's the surf break you're interested in, the best way to access it is via a jump off the jetty and a paddle out to the lineup, but you'll have to bring your board—there are no rental spots here.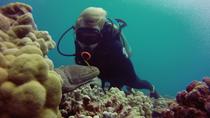 Small group scuba dive tour outside world famous Waikiki Beach! Enjoy amazing reefs, abundant Hawaiian marine life, and great views of Honolulu!
Location: Honolulu, Hawaii
Duration: 3 hours (approx.)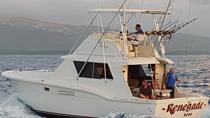 Join us for 8-10 hours aboard the our vessel cruising the majestic Blue Pacific Ocean. Only minutes from your Waikiki Hotel in Kewalo Basin. Start your ... Read more
Location: Honolulu, Hawaii
Duration: 8 hours (approx.)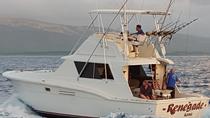 Set out on a 4.5-hour fishing voyage in Pacific waters off Oahu's coast. Start your early morning adventure from Kewalo Basin, only minutes from most Waikiki ... Read more
Location: Honolulu, Hawaii
Duration: 4 hours (approx.)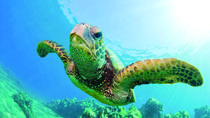 119 Reviews
Set sail for Turtle Canyon on a power catamaran from Waikiki, enjoying a scenic cruise along the shores of Oahu. Your goal: snorkeling in warm waters ... Read more
Location: Oahu, Hawaii
Duration: 3 hours (approx.)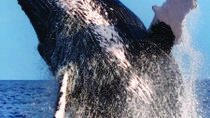 42 Reviews
From late December through early May, thousands of humpback whales migrate to the warm waters of Hawaii. Catch a glimpse of the magnificent mammals on a ... Read more
Location: Waikiki, Oahu
Duration: 1.5 to 2 hrs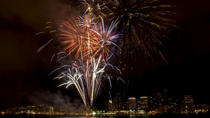 17 Reviews
Start your weekend off with a bang when you watch a fireworks display from a luxury catamaran sailboat during a dinner cruise. On Friday nights, you get to ... Read more
Location: Hawaii, Hawaii
Duration: 2 hours (approx.)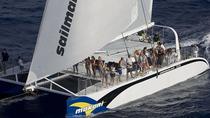 34 Reviews
Take a 2-hour sail through the waters of Hawaii on one of the fastest and most luxurious catamarans in Honolulu. Cruise the coast and open water alongside ... Read more
Location: Waikiki, Oahu
Duration: 2 hours (approx.)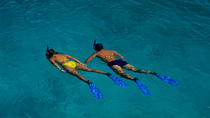 40 Reviews
Bike, sail & snorkel on Oahu on this exhilarating combo tour! Explore lush rainforest and sparkling ocean all in one day! Roundtrip Waikiki hotel ... Read more
Location: Waikiki, Oahu
Duration: 5 hours 30 minutes (approx.)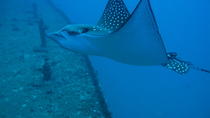 1 Review
This tour is for certified tour divers looking for an adventure on the Island of Oahu. You will be taken to two different locations on this wreck and reef dive.
Location: Honolulu, Hawaii
Duration: 5 hours (approx.)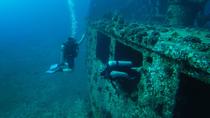 1 Review
Small group Hawaiian boat diving outside world famous Waikiki Beach. Great shipwrecks, stellar reefs, and an abundance of Hawaiian marine life make for a truly ... Read more
Location: Honolulu, Hawaii
Duration: 3 hours (approx.)