New Orleans is home to one of the largest lakes in the world, were it really a lake, that is. Lake Pontchartrain, while spanning 630 square miles, is really an estuary connected to the Gulf of Mexico, but proud New Orleanians and those from surrounding parishes know and love this open body of water as "Lake Pontchartrain."
A natural habitat that supports innumerable species of life, this important environmental habitat was once in jeopardy from years of dredging. Today, however, recovery and conservation efforts have revitalized the "lake" and so events ranging from Saturday picnics to triathlon races take place every day in the brackish waters of Lake Pontchartrain.
A 24-mile-long causeway that spans the lake (technically the longest bridge in the world), and delivers eager explorers to Mandeville and the "North Shore" where you'll find quiet communities that love boating, fishing, and life on the lake.
Practical Info
Most here access Lake Pontchartrain via the West End exit off of I-610. Lakeshore Drive is the main thoroughfare that takes visitors along the most popular parts of the lake.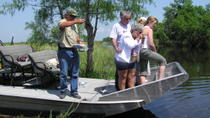 76 Reviews
Get ready for an exhilarating two-hour airboat ride deep into secluded bayous in Cajun Country. You will see all sorts of wildlife on your journey - ... Read more
Location: New Orleans
Duration: 5 hours 30 minutes (approx.)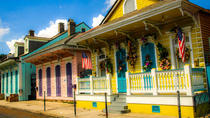 70 Reviews
Come hang out with a local for 2.5 to 3 hours and find out why they are so passionate about living in New Orleans. There has to be a reason they'd choose to ... Read more
Location: New Orleans, Louisiana
Duration: 3 hours (approx.)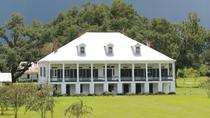 11 Reviews
This is a small narrated group tour by van. At Whitney Plantation's Louisiana Museum of Slavery, see the harsh realities and raw historical facts of a dark ... Read more
Location: New Orleans, Louisiana
Duration: 6 hours (approx.)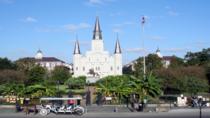 200 Reviews
This city sightseeing tour lets you absorb centuries of history, culture, sights and sounds of the dynamic city New Orleans. The famous French Quarter, the ... Read more
Location: New Orleans, Louisiana
Duration: 2 hours 30 minutes (approx.)