Feroz Shah Kotla Fort Tours
Once a royal city filled with gilded structures and brightly painted buildings, Feroz Shah Kolta now lies mostly in ruins, and the towering fort erected to protect its people is no exception. Still, travelers say this historic site is worth a visit, since its crumbling remains are situated amid lush landscapes that provide a bit of respite from an otherwise crowded city.
Visitors can wander the grounds and examine the famed Ashoka Pillar, which still stands tall amid fallen buildings. An impressive baoli with cobblestone walls that once served as protection from violent introducers is a study in ancient architecture and the pyramid structures that house quiet shaded rooms, as well as the Jami Masjid mosque are equally interesting features to this historic site.
Practical Info
Feroz Shah Kolta is located between Old and New Delhi near Bahadur Shah Zafar Marg. It is open to the public daily from sunrise to sunset and accessible via the Pragati Maidan metro station.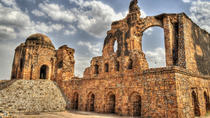 Discover the rich history and treasured monuments of Delhi on a private tour that takes you on visits to the majestic Old Fort, Feroz Shah Kotla, and the Tomb ... Read more
Location: New Delhi, India
Duration: 8 hours (approx.)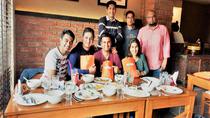 Experience Delhi on this unique small-group walking tour. Your guide will introduce you to a blend of authentic food, shopping, and part of Delhi's past. ... Read more
Location: New Delhi, India
Duration: 4 hours 18 minutes (approx.)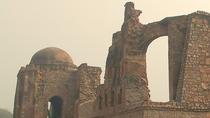 1 Review
A tour of Delhi with a difference. Experience the spooky side of the city with a visit to some of the known haunted places. Learn about the history of each ... Read more
Location: New Delhi, India
Duration: 6 hours (approx.)