The Himalayas and Mt Everest Tours
Some people come to Nepal for the culture, others to learn about the local Buddhist religion, but the Himalayan country's dramatic natural landscape is the biggest draw of all. Mt Everest, the world's tallest peak and the crowning jewel on many a peak-bagger's bucket list, rises 29,029 feet (8,848 meters) above sea level. Even if you aren't planning to shell out the tens of thousands of dollars it costs to climb the peak, you'll still find jaw-dropping scenery in spades.

The best time to enjoy the Himalayas and views of Mt Everest are from early March through the middle of May and again from early September through mid-November when temperatures are relatively warm and the skies tend to be clear and blue. From Kathmandu, it's possible to trek into the Himalayas for a day to multiple weeks, hopping from one village to the next along the way. To see the mountains from above, take a flight tour of the Himalayas or a Mt Everest fly-by.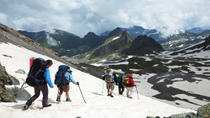 3 Reviews
Catch stunning panoramic views of Mt Everest on this 5-day tour, including four days trekking through the Himalayan region. You'll stay at teahouses in the ... Read more
Location: Kathmandu, Nepal
Duration: 5 days (approx.)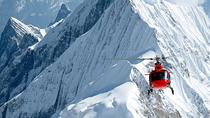 Get as close to Mt Everest as possible without actually trekking to it – on a scenic Himalayas helicopter tour! You'll land at Everest Base Camp for a glimpse ... Read more
Location: Kathmandu, Nepal
Duration: 4 hours (approx.)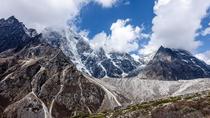 Experience this unbelievable 14 day trek to the base of Mount Everest! A complimentary airport pickup in included that will take you to your htoel, with two ... Read more
Location: Kathmandu, Nepal
Duration: 14 days (approx.)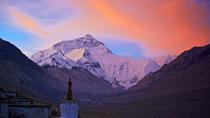 Just want to join the nature landscape adventure to Mt. Everest Base Camp? This 4-day Everest group tour is perfectly designed for you. After initial flexible ... Read more
Location: Lhasa, China
Duration: 4 days (approx.)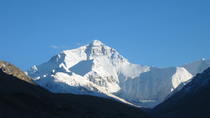 This classic 8-day Everest group adventure tour itinerary offers you the maximum flexibility to explore Lhasa on your own before going out of Lhasa for Everest ... Read more
Location: Lhasa, China
Duration: 8 to 12 days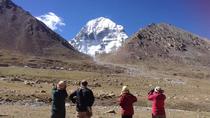 This is one of the most famous Kailash trips covering Mt. Everest base camp adventure as well. Tour program is from Lhasa to the Mt. Kailash and finally it ... Read more
Location: Lhasa, China
Duration: 14 to 16 days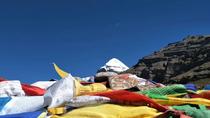 This 11-day well designed Kailash pilgrimage combines the adventure to Mt. Everest Base camp. To help travelers confirm the scheduled Kailash tour transport ... Read more
Location: Lhasa, China
Duration: 15 to 19 days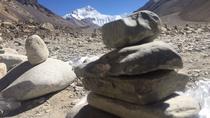 Welcome to join 8-day Classic Tibet Everest  Base Camp group tour on every Wednesday and Sunday. This tour covers highlight sites such as Potala, EBC, Yamdrok, ... Read more
Location: Lhasa, China
Duration: 8 days (approx.)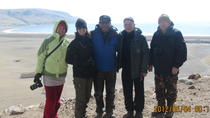 This 16-day well designed Kailash and Lake Manasarovar pilgrimage combines the adventure to Mt. Everest Base camp. To help travelers confirm the scheduled ... Read more
Location: Lhasa, China
Duration: 15 to 19 days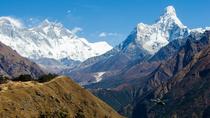 Everest is more than a mountain and the journey to its base camp is more than just a trek. Along a route dubbed by some as "the steps to ... Read more
Location: Kathmandu, Nepal
Duration: 15 days (approx.)