Tennessee's scenic riverfront capital is something of a paradox, both elegantly Patrician and comfortably down-to-earth. It is at once a sophisticated city, built on shipping and business - most notably, the music industry - and a traditional Southern capital, surrounded by thickly forested mountains, spectacular waterfalls, and tiny towns known for sturdy Tennessee walking horses and fine sipping whiskey.

This is Music City, U.S.A., home of the Grand Ole Opry and its storied Ryman Auditorium, which launched scores of beautiful voices into country music stardom. While most of Music Row remains devoted to typically Tennessean sounds, including country, rock 'n' roll, and Christian contemporary, Nashville is now a center for just about any genre you can download, including rap, pop, alternative, and much more. If you're a fan, pick up a Nashville Music Attractions Pass with discounted entry to several melodic destinations. There is, however, much more to the city.

 Day 1: The Heart of a River City

Overlooking the wide Cumberland River, Nashville is a mix of both the graciously traditional and absolutely modern. Begin your exploration of the Tennessee capital with a walking tour through history, or guided trolley trip among the skyscrapers. Better yet, book a combination tour, visiting highlights including Nashville's perfect scale replica of the Parthenon in Athens and the Country Music Hall of Fame and Museum.

Day 2: A Night on the Town

This is Tennessee, so please feel free to relax for a spell. After a leisurely Southern breakfast (don't miss the biscuits and gravy) consider walking around the waterfront or stately campus of Vanderbilt University. Or head out into the Tennessee hills, to tiny Lynchburg, where Jack Daniel's Distillery transforms fine corn mash and pure artesian spring water into one of the world's best whiskeys. You can't taste it here - Moore is a dry country - but there will be plenty available to go with the live music on the Nashville Nights tour.

Day 3: Out into the Cumberland

Nashville is settled into a scenic gap through the Cumberland Mountains of Middle Tennessee, and surrounded with scenic and historic spots. If you have a car and good map, the finest destination for hikers is arguably Fall Creek Falls State Park, named for a spectacular 256 foot (78 meter) waterfall. Civil War buffs could head out to Murfreesboro to see "Hell's Half Acre," or Stones Creek Battlefield. Or, book the Historic Tennessee Tour into the rolling hills, to see the former Confederate headquarters at beautiful Belle Meade plantation, as well as the Hermitage, the home of President Andrew Jackson.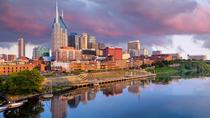 404 Reviews
Come along for an exciting 3.5 hour tour of Nashville, Music City USA! Travel in air-conditioned comfort to the best and most famous sites in town - The Ryman ... Read more
Location: Nashville, Tennessee
Duration: 3 hours 30 minutes (approx.)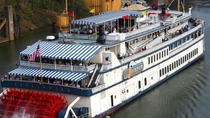 259 Reviews
Board one of the country's largest paddle-wheel boats for a spectacular lunch or dinner cruise down Nashville's Cumberland River! Relax and admire views from ... Read more
Location: Nashville, Tennessee
Duration: 4 hours (approx.)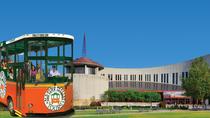 50 Reviews
Discover Nashville at your leisure with a one-day ticket on the Hop-on Hop-off Trolley Tour. Create your own itinerary to see the most popular sights of ... Read more
Location: Nashville, Tennessee
Duration: 1.5 to 8 hrs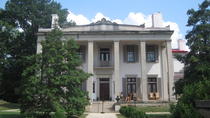 254 Reviews
See the South's deep history first-hand on this historic tour of Tennessee, departing from Nashville by charter bus. On this guided experience, you'll explore ... Read more
Location: Nashville, Tennessee
Duration: 7 hours (approx.)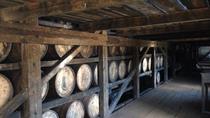 68 Reviews
This whiskey tour is rolling straight into Lynchburg from Nashville.  You can hop on the bus, kick back, and enjoy the ride to the historic and picturesque ... Read more
Location: Nashville, Tennessee
Duration: 7 hours (approx.)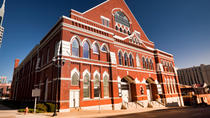 127 Reviews
Explore the Music City with the ultimate Attraction Pass. Our Nashville Music Attraction Discount Pass is your ticket into music history of Nashville and so ... Read more
Location: Nashville, Tennessee
Duration: 3 days 12 hours (approx.)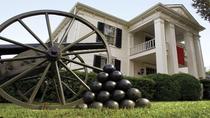 63 Reviews
Get an inside look at the bloodiest hours of the American Civil War on this tour from Nashville to Franklin, the site of the famous Battle of Franklin in 1864. ... Read more
Location: Nashville, Tennessee
Duration: 7 hours (approx.)
76 Reviews
The Country Music Hall of Fame and Museum isn't just a museum, it's an experience, an exciting and entertaining destination in Nashville with something for ... Read more
Location: Nashville, United States
Duration: 2 to 3 hours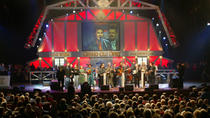 144 Reviews
No trip to Nashville is complete without a visit to the Grand Ole Opry, a famous venue home to the longest-running live radio show in America. With your ... Read more
Location: Nashville, Tennessee
Duration: 3 hours (approx.)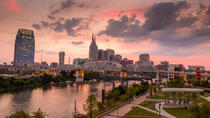 112 Reviews
Experience Nashville's nightlife come alive on this sightseeing tour! Aboard a comfortable coach with your guide, pass famous landmarks like LP Field, the ... Read more
Location: Nashville, Tennessee
Duration: 5 hours (approx.)