Historic Centre of Naples Tours
It's too much to try to take Naples as a whole. This city is all noise and speed and grit, thrown at you  from the moment you step out of the train station or off of a cruise ship, and the greater metropolitan area of Naples spreads so far it even creeps up the sides of the surrounding mountains, including one very famous volcano – Mount Vesuvius. If you're willing to look beyond the sensory overload, however, you'll see why UNESCO named the historic centre of Naples a World Heritage Site in 1995.

The historic centre of Naples – sometimes called the "centro storico" or "antico storico" in Italian – is made up of more than 10 different city neighborhoods that funnel down the hills to the port. Walking through this historic centre gives us a chance to walk back in time – Naples is something of a museum piece, one that's never been off-limits behind red velvet ropes. This is the sort of museum that rewards those who dig in.

From the stick-straight Roman roads of the Spaccanapoli to the 13th century Castel Nuovo on the waterfront to the graceful 19th century Piazza Plebiscito and many monuments besides, Naples' historic centre represents more than 2,500 years of history. Underneath the city's streets are the remains of both Roman and Greek settlements. Italy's oldest opera house, the 18th century Teatro di San Carlo, still hosts regular performances. And the spectacular National Archaeological Museum is home to most of the artifacts removed from the nearby excavations at Pompeii and Herculaneum.

It's easy to look at the historic centre of Naples as if it's some sort of living museum piece, but remember that this is very much a living city, constantly evolving and adapting to changing times. Soak up the energy in central Naples – have the city's signature dish in one of the old pizzerias along Via dei Tribunali or Via Spaccanapoli, browse small shops selling modern trinkets from ancient buildings, tour every church and museum you find along the way – and try to forget about the mammoth city sprawling in every direction around you.

Life feels concentrated in Naples' historic centre. It's the place to be. It's invigorating. It's delicious. Stay for a few days (making sure your hotel is in the historic centre) and enjoy this dynamic city.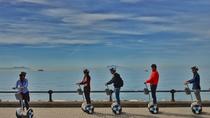 1 Review
See Naples from a Ninebot Segway perspective! You have the unique opportunity to see the most interesting site in Naples in only 3 hours. Forget buses, cars ... Read more
Location: Naples, Italy
Duration: 3 hours (approx.)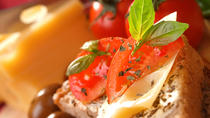 3 Reviews
Discover the ancient heart of Naples on our incredible 2-hour walking and food tasting tour of this cultural and culinary capital. With its Baroque domes ... Read more
Location: Naples, Italy
Duration: 2 hours (approx.)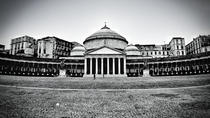 1 Review
Meet your guide and discover Naples on a walking tour from the cruise terminal or your hotel in town. Naples Old Town is an amazing crossroad of people and ... Read more
Location: Naples, Italy
Duration: 3 hours 30 minutes (approx.)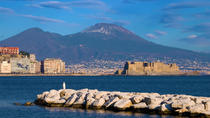 Naples is a challenge to enjoy and understand. On this three-hour walk, a local Neapolitan guide helps you uncover the true character of the city.
Location: Naples, Italy
Duration: 3 hours (approx.)
Enjoy a private day trip from your Hotel or your accommodation in the area of Campania for visit to the ruins of Pompeii and the modern city of ... Read more
Location: Naples, Italy
Duration: 7 hours (approx.)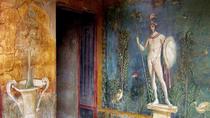 5 Reviews
This tour focuses on local ancient history, which is of great importance to the following history of Western Europe itself, for Greek civilization began in ... Read more
Location: Naples, Italy
Duration: 8 to 9 hrs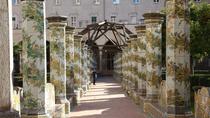 This tour will lead you to discover the astonishing Santa Chiara Museum Complex, Sant'Angelo a Nilo Church and San Gregorio Armeno Nativity street. The tour ... Read more
Location: Naples, Italy
Duration: 2 hours 30 minutes (approx.)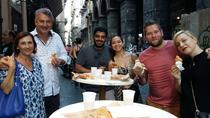 83 Reviews
Wear your walking shoes and bring your appetite for this 2.5-hour food tour of Naples. Enjoy an exciting walking and dining experience in this, one of the ... Read more
Location: Naples, Italy
Duration: 2 hours 30 minutes (approx.)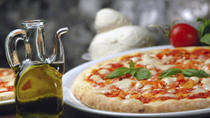 52 Reviews
Enjoy an authentic slice of Neapolitan food culture during a 3-hour, small-group street food tour. Accompanied by a food-loving guide, make your way around the ... Read more
Location: Naples, Italy
Duration: 3 hours (approx.)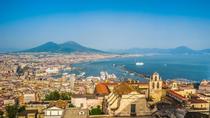 61 Reviews
Follow an informative guide on a morning or afternoon Naples walking tour to discover the city's historical sights, buzzing plazas and cultural delights. ... Read more
Location: Naples, Italy
Duration: 2 hours 30 minutes (approx.)