Navigli District Tours
We're all familiar with the canals of Venice - but did you know Milan has canals, too? Most of the city's canals have long since been paved over, but a district to the south of the city center still has two that are visible. A canal in Milan is called a "naviglio," so this neighborhood is the Navigli District.

Many years ago, the Navigli District was known as a gritty neighborhood with cheap rent. The low cost of living attracted artists, who set up galleries and shops, and now the neighborhood is no longer affordable for many of the artists who once called it home. The overall vibe of an artsy district that's still a little rough around the edges remains, however.

In addition to the galleries and art shops, the Navigli District is known now for its plethora of funky cafes, restaurants, and night clubs. It's one of the best nightlife areas in the city, and on weekend nights it can get extremely busy. The two remaining canals that give the neighborhood its name are called Naviglio Grande and Naviglio Pavese, and although you won't get far on them there are some floating restaurants and bars that are popular in nice weather.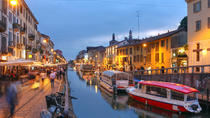 36 Reviews
Explore Milan's historical Navigli canal district on a 2.5-hour evening walking tour, and enjoy wine and several snacks, too! With a local guide, enjoy a glass ... Read more
Location: Milan, Italy
Duration: 2 hours 30 minutes (approx.)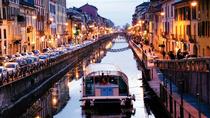 9 Reviews
Are you in search of the ultimate culinary Italian experience in Milan? This Afternoon Milan Food Tour with Beer or Wine Tasting is exactly what you need if ... Read more
Location: Milan, Italy
Duration: 3 hours (approx.)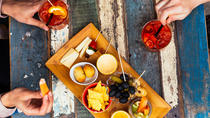 Experience beautiful Milan on a sunset walk and enjoy Italy's popular happy-hour tradition, called the aperitivo. Follow your private guide, stroll through a ... Read more
Location: Milan, Italy
Duration: 2 hours (approx.)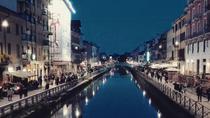 1 Review
Discover Milan's ancient Navigli district and learn about its history and traditions on this 1.5 hour walking tour. The series of canals that ring the old city ... Read more
Location: Milan, Italy
Duration: 60 minutes (approx.)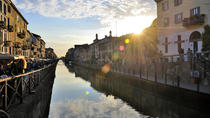 Explore Milan's Navigli district, on a 2-hour walking tour!
Location: Milan, Italy
Duration: 2 hours (approx.)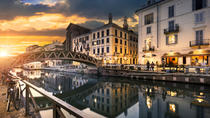 With a personal shopper at your full disposal, experience a fashion walk through Milan. Whether you want to find your new perfect outfit, to buy some real ... Read more
Location: Milan, Italy
Duration: 2 hours (approx.)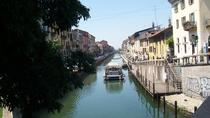 2-hour Milan Segway Tour with Canals, with a Milan licensed tourist guide, discovering Milan art and history, visiting the outstanding area of the famous Milan ... Read more
Location: Milan, Italy
Duration: 2 hours (approx.)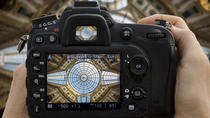 1 Review
Rich in historical architecture and brimming with next season's haute couture, Milan provides endless photo opportunities. It's fast and determined during rush ... Read more
Location: Milan, Italy
Duration: Flexible