No reviews, be the first!
Address:

Calle Rosario S/N, Venustiano Carranza, Merced Balbuena, Ciudad de México, D.F., Mexico 15810, Mexico
One of Mexico City's main tourist draws are the markets that you'll find here. Everything from farmer's markets selling local produce to craft markets where local artisans bring their skilled handiwork – the markets of Mexico City are legendary. And La Merced Market is the king of them all. Located on the eastern edge of the historic center of Mexico, La Merced is the largest retail traditional food market in the city and spans an area of four city blocks and then some. 
Established in colonial times, La Merced has always had the corner on the market, so to speak. Once the main marketplace for the entire city, today you'll find a labyrinthine maze of stalls that sell every type of Mexican foodstuff that you can imagine. Surely a place for the photobook and a sample or two, in the La Merced Market you can find anchos, pasillas, guajillos; fruits, vegetables, chilis, pork, poultry, beef, candy – you get the idea.
Practical Info
La Merced Market is open from 5am to 7pm and is free to enter. It is located just north of Sonora Market and the Fray Servando Teresa de Mier.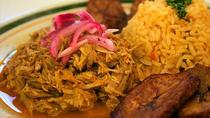 6 Reviews
Learn about Mexico's rich culinary traditions from an experienced guide who shows you the best of Mexico City's cuisine. You'll stop in a variety of taquerias ... Read more
Location: Mexico City, Mexico
Duration: 4 hours (approx.)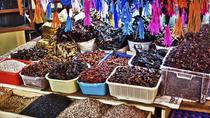 Discover the best hidden treasure of the city as you visit La Merced. This is a neighborhood of trade where past and present converge in the most surreal ways. ... Read more
Location: Mexico City, Mexico
Duration: 4 hours (approx.)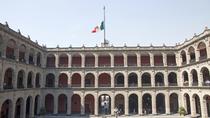 Enjoy an architectural walking tour exploring upper and lower Mexico City. From rich to poor, high to low, surface to underground, this tour allows you to ... Read more
Location: Mexico City, Mexico
Duration: 4 hours (approx.)