Chapel Bridge (Kapellbrucke) Tours
The Chapel Bridge (or Kapellbrücke) in Lucerne is a 204 meter (670 foot) long bridge crossing the Reuss River located in the upper part of the Swiss city. It was originally constructed in 1333 as a fortification to help protect Lucerne from attacks and is the oldest wooden covered bridge in Europe.
Inside the bridge are a collection of paintings from the 17th century, depicting various events and important saints from Lucerne's history. Much of the bridge and artwork were destroyed in a 1993 fire, but it was promptly restored. The 140 feet (43 meter) tall Wasserturm (Water Tower), an octagonal tower made from brick, is adjacent to the bridge. The tower has served as a prison, torture chamber, watchtower and treasury for the city in the past. Today the tower is a part of the city wall and is used as a club room for a traditionalist association. As a result, the inside of the tower is not open for public viewing. The tower and the bridge are Lucerne's symbol and constitute the most photographed monument in the country.
Practical Info
The Chapel Bridge is located near the junction of the river and Lake Lucerne. A visual and architectural feat, it is one of Switzerland's main tourist attractions.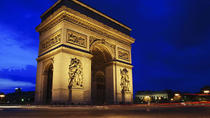 5 Reviews
The 14-Day Taste of Europe Tour will take you to the heart of 8 wonderfully varied countries including France, Luxembourg, Germany, Netherlands, Belgium, ... Read more
Location: Paris, France
Duration: 14 days (approx.)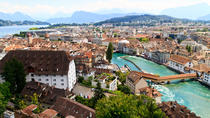 47 Reviews
Discover Lucerne's top sights and hidden gems with a local guide on an easy 2-hour morning walking tour. Visit the famous Chapel Bridge (Kapellbrücke), ... Read more
Location: Lucerne, Switzerland
Duration: 2 hours (approx.)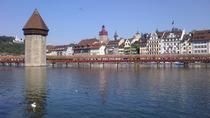 2 Reviews
Spend a half-day in Lucerne with your private tour guide, just you and your guide! Together with your tour guide you will discover the old town of Luzern, the ... Read more
Location: Lucerne, Switzerland
Duration: 4 hours (approx.)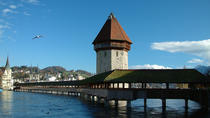 4 Reviews
Let a private guide show you Lucerne's top attractions and hidden gems on a 2-hour customizable walking tour. Walk across the famous Chapel Bridge ... Read more
Location: Lucerne, Switzerland
Duration: 2 hours (approx.)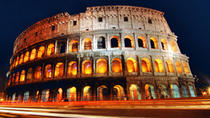 2 Reviews
Join this 21-day tour through Europe and see the best this continent has to offer with the opportunity to experience and explore 11 European countries in one ... Read more
Location: Frankfurt, Germany
Duration: 21 days (approx.)
1042 Reviews
Witness breathtaking snowy mountain landscapes on this day trip from Zurich to Mount Titlis. First, see top Lucerne attractions on a guided tour and enjoy some ... Read more
Location: Zurich, Switzerland
Duration: 9 hours 30 minutes (approx.)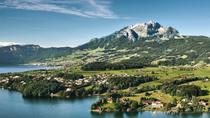 270 Reviews
For a full day of alpine summer splendor, make for the mountains on this guided roundtrip from Zurich to central Switzerland's Mount Pilatus. Your full day ... Read more
Location: Zurich, Switzerland
Duration: 9 hours 30 minutes (approx.)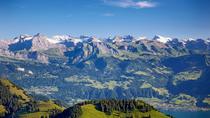 165 Reviews
On this full-day alpine excursion, escape Zurich and spend a glorious day in the Lake Lucerne area, exploring Mount Rigi, known as the 'Queen of the ... Read more
Location: Zurich, Switzerland
Duration: 9 hours 30 minutes (approx.)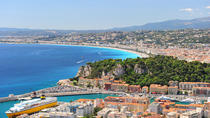 40 Reviews
The 7-day taste of Europe Tour will take you to the heart of three beautiful European countries: Switzerland, Italy (including Vatican City) and France. This ... Read more
Location: Paris, France
Duration: 7 days (approx.)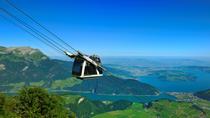 64 Reviews
Ride an open-top aerial cable car to the peak of Mt Stanserhorn and take in the spectacular views of the Swiss Alps! On this full-day coach tour from Zurich, ... Read more
Location: Zurich, Switzerland
Duration: 9 hours 30 minutes (approx.)