Sirmione Tours
The town of Sirmione occupies the tip of a tiny peninsular that protrudes into the southern edge of Lake Garda in northern Italy. Its unique position makes it a popular tourist destination.
Sirmione is known to have been a popular resort town since the 1st century B.C.E., largely because of its thermal hot springs. Much of what you see in Sirmione today is newer, but there are Roman ruins in the historic center, too. The remains of a Roman villa are at the end of the peninsula, and are called the Grottoes of Catullus - the name of a Roman poet whose family lived in Sirmione in the 1st century B.C.E.
Another attraction is the Rocca Scaligera, a 13th-century castle. The picturesque and small historic center gets very crowded during the summer months, so if you can spend the night you may enjoy some peace and quiet.
Practical Info
Sirmione is roughly 80 miles from Milan, or about two hours on the faster train. You would need to take the train to nearby Desenzano del Garda, and then take a bus to Sirmione. It may seem easier (and faster) to drive, but because space is limited and the historic center is pedestrianized, parking can be very difficult.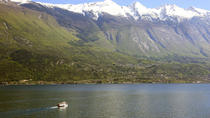 1 Review
Lake Garda is Italy's largest lake, but there's more than just the amazing Alpine scenery, mild climate and picturesque villages that keeps drawing visitors. ... Read more
Location: Milan, Italy
Duration: 11 hours (approx.)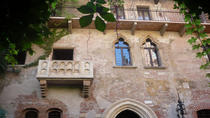 135 Reviews
Explore the beautiful town of Verona and lakeside towns lining Lake Garda on a scenic day trip from Milan. You'll discover that Verona is one of Italy's ... Read more
Location: Milan, Italy
Duration: 12 hours (approx.)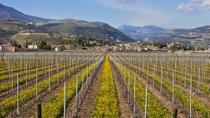 35 Reviews
Spend a day in Veneto's glorious Valpolicella region, and discover its history, wine and the romantic city of Verona. Led by a friendly driver-guide, the tour ... Read more
Location: Venice, Italy
Duration: 8 hours (approx.)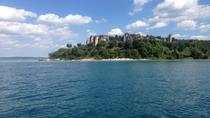 2 Reviews
Experience a unique view of the Sirmione peninsula as you travel with a small group by boat through Italy's blue-green waters. Marvel at the lovely ... Read more
Location: Sirmione, Italy
Duration: 25 minutes (approx.)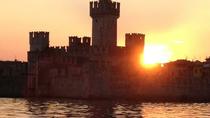 1 Review
Take a rest from your busy day and enjoy a romantic 45-minute cruise around Sirmione peninsula. Drink a glass of Prosecco wine and enjoy fresh strawberries, ... Read more
Location: Sirmione, Italy
Duration: 45 minutes (approx.)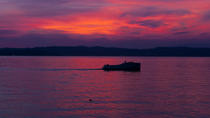 3 Reviews
A romantic tour, enjoying the sunset with a wonderful aperitif of Prosecco and appetizers prepared by a trustworthy restaurant.
Location: Sirmione, Italy
Duration: 60 minutes (approx.)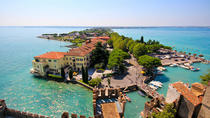 1 Review
Take a day trip from Milan to discover the beautiful town of Verona, the famous setting of Shakespeare's 'Romeo and Juliet, and the unmissable Sirmione: a ... Read more
Location: Milan, Italy
Duration: 14 hours (approx.)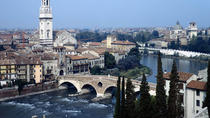 1 Review
Take a day trip from Bergamo to discover the beautiful town of Verona, the famous setting of Shakespeare's 'Romeo and Juliet, and the unmissable Sirmione: a ... Read more
Location: Bergamo, Italy
Duration: 10 hours (approx.)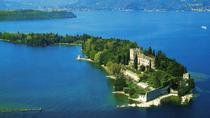 4 Reviews
Discover top attractions around magical Lake Garda on this 1.5- or 3.5-hour boat tour of Garda Island. Cruise onto Lake Garda as a guide points out top ... Read more
Location: Sirmione, Italy
Duration: 90 minutes (approx.)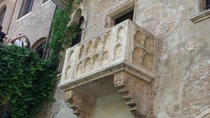 Italy is not only a country famous for its history, but also a country full of much naturalistic beauty. If you love and enjoy nature, and want to photograph ... Read more
Location: Milan, Italy
Duration: 3 days (approx.)