Huallamarca (Pan de Azucar) Tours
A gigantic adobe pyramid set amidst the office blocks and residential apartments of San Isidro financial district, the archeological site of Huallamarca stands in startling contrast to its surroundings. Also known as the Pan de Azucar (Sugar Loaf), after the farmlands that once covered the ruins, the existing structure has been extensively rebuilt and restored, but was originally constructed as a sacred burial temple, or 'Huaca', between 200 and 500 CE.
Although much of the site's long history remains shrouded in mystery, the Huaca Huallamarca is believed to have served a number of roles over the years, from pre-Columbian  burial site to Inca settlement. Today, visitors can climb to the pyramid's upper platform where the views expand over San Isidro or explore the on-site museum, which displays a number of items excavated from the site, including Ichma ceramics, funerary masks, musical instruments, weaving equipment and even a well-preserved mummy, as well as an exhibition dedicated to Peruvian archaeologist Arturo Jimenez Borja.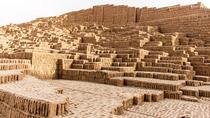 11 Reviews
Explore pre-Incan ruins dating back to 200 BC right in downtown Lima! Long before stones were laid down to build Machu Picchu, the indigenous people of what is ... Read more
Location: Lima, Peru
Duration: 3 hours 30 minutes (approx.)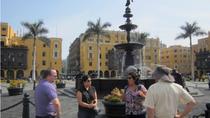 6 Reviews
On this half-day, small-group tour you will visit the most important landmarks of the city of Lima including "Huaca Huallamarca," a pre-Inca adobe pyramid. You ... Read more
Location: Lima, Peru
Duration: 4 hours 30 minutes (approx.)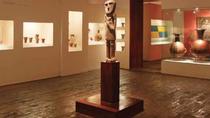 Discover the main aspects of Lima, from the pre-hispanic to the modern and cosmopolitan aspects of Peru's Capital City!
Location: Lima District, Peru
Duration: 5 hours (approx.)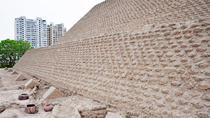 Enjoy a night in Lima by enriching yourselves with the millenary history of this city!
Location: Lima District, Peru
Duration: 4 hours (approx.)