Caral Tours
As the oldest known city in the Americas, the archeological site of Caral is among Peru's most impressive ruins and makes a popular day trip from nearby Lima. The UNESCO World Heritage listed site covers an area of around 60 hectares in the arid Supe Valley and was first inhabited between 2600 BCE and 2000 BCE. 
Although initially discovered back in 1948, recent excavations of Caral revealed an elaborate complex of temples, sunken plazas and some of the largest terraced pyramids in the world, leading archeologists to ponder the possibility of Caral being the fabled 'Mother City' of ancient civilizations. Now open to the public, the site has garnered acclaim for its beautifully preserved ruins and intriguing collection of artifacts, which include a quipu (a unique knot system used by ancient Andean civilizations) and a number of musical instruments fashioned from animal bones, but significantly, no trace of warfare or weaponry.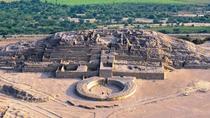 8 Reviews
Discover Caral on this day tour to one of the oldest cities in the world. This private tour will give you a great insight into this ancient city.
Location: Lima, Peru
Duration: 1 day (approx.)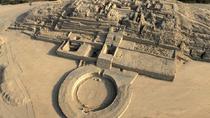 1 Review
This is the oldest known city in the Americas. Developed simultaneously with the ancient cultures of Mesopotamia and Egypt about 5000 years ago.
Location: Lima, Peru
Duration: 12 hours (approx.)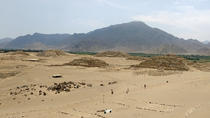 5 Reviews
Enjoy this full day tour to Caral, considered the mother of cultures and the oldest civilization of the Americas. This private archaeological tour of the lost ... Read more
Location: Lima, Peru
Duration: 10 hours (approx.)
Caral, Its considerate the mother culture in Ameríca as the first civilization in this continent The second oldest Civilization in the world ... Read more
Location: Lima, Peru
Duration: 16 hours (approx.)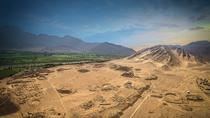 3 Reviews
Visit the oldest known city in the Americas on this day trip to Caral! From Lima, travel with your guide to the UNESCO World Heritage-listed Caral, an ... Read more
Location: Lima, Peru
Duration: 11 hours (approx.)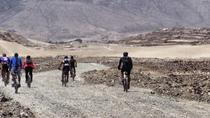 5,000 years are in between present days and Caral when it was inhabited. The remains of the oldest city in the Americas were discovered some 20 years ago, ... Read more
Location: Lima, Peru
Duration: 12 hours (approx.)