No reviews, be the first!
Address:

3900 Las Vegas Boulevard South, Las Vegas 89119, USA

Hours:
Luxor Las Vegas Hotel & Casino Tours
Modeled after the pyramids of ancient Egypt, the Luxor Hotel and Casino is pointed in the right direction - hey, it's got a Sphinx at its front! The inside of the Luxor Hotel features more than 4,000 hotel rooms, upscale entertainment, modern lounges, and an Egyptian flair for style.
Luxor has made a name for itself thanks to its nightlife and entertainment options: IMAX theatres, posh night clubs, and popular performance spaces. Exclusive nightclubs include LAX, Noir bar, and Flight, all of which are home to constant celebrity sightings. And then there's the Atrium floor, where performers like Britney Spears have performed.
The Luxor Hotel is also a great place to kick back and relax. There are the elegant pools and spas, and of course luxury suites. With the impressive views and beautiful architecture that surround, it's no wonder that the Luxur is considered one of the beter hotels in Vegas.
Practical Info
The Luxor Hotel and Casino is located at the southern end of the Las Vegas Strip, and is one of the closest hotels to the McCarran Las Vegas airport.

185 Reviews
Kids and adults alike will love the party atmosphere of Blue Man Group, playing on the world-famous Las Vegas Strip! Combining music, comedy and multimedia ... Read more
Location: Las Vegas, Nevada
Duration: 90 minutes (approx.)
257 Reviews
Criss Angel, in partnership with Cirque du Soleil, presents CRISS ANGEL, an illusion spectacular based at Luxor Hotel & Casino.
Location: Las Vegas, Nevada
Duration: 90 minutes (approx.)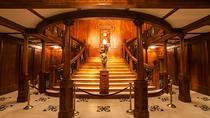 31 Reviews
Journey back in time through this riveting, family-friendly exhibition of artifacts from the 'Titanic' on display at the Luxor Hotel and Casino on the Las ... Read more
Location: Las Vegas, Nevada
Duration: 12 hours (approx.)
11 Reviews
Spend an evening with the sexiest dancers in Las Vegas at the show Fantasy at the Luxor Hotel and Casino. Gorgeous dancers parade on stage for 15 numbers to ... Read more
Location: Las Vegas, Nevada
Duration: 90 minutes (approx.)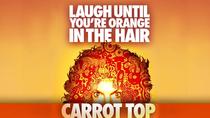 10 Reviews
See Carrot Top's high-energy, prop-based comedy show at the Luxor Hotel and Casino on the Las Vegas Strip. With his signature mop of red hair, the instantly ... Read more
Location: Las Vegas, Nevada
Duration: 90 minutes (approx.)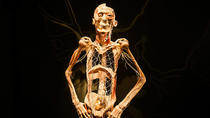 11 Reviews
Discover the intricate inner workings of the human body at 'Bodies...The Exhibition' at the Luxor Hotel and Casino on the Las Vegas Strip. Witness a stunning ... Read more
Location: Las Vegas, Nevada
Duration: 10 hours (approx.)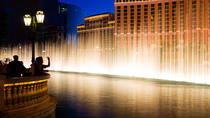 3 Reviews
Experience the hidden side of Vegas with a fun bar crawl, photographs and alcoholic beverages while you explore some of the hidden nooks of Vegas you never ... Read more
Location: Las Vegas, Nevada
Duration: 3 hours (approx.)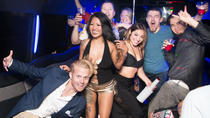 2 Reviews
Join Las Vegas' #1 Club Crawl Experience for a day or evening at some of Vegas' hottest clubs without waiting in long lines or paying cover charges. Follow ... Read more
Location: Las Vegas, Nevada
Duration: 5 hours (approx.)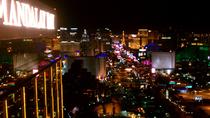 4 Reviews
Explore the Las  Vegas Strip from the Bellagio down to the Excalibur on this 2.5-hour walking tour. Walk through the Bellagio's beautifully decorated ... Read more
Location: Las Vegas, Nevada
Duration: 2 hours (approx.)