A 181-square-mile (470-square-kilometer) area to the west of Johannesburg contains about 300 caves where thousands of hominid and animal fossils have been discovered, some dating back as much as four million years. The UNESCO-listed Cradle of Humankind is one of the most significant archaeological and anthropological sites in the world, having produced the most complete human fossil record  in the world and more hominid fossils than anywhere else.
Visitors to the Cradle of Humankind should begin their explorations of the area at Maropeng Visitor Centre, shaped like a giant grass-covered burial mound, where a variety of exhibits detail the formation of our planet and the four-billion-year history of life on Earth. Not all excavated sites within the Cradle of Humankind are open to the public, but visitors can explore the Sterkfontein Caves, one of the most famous fossil sites (and location of the world's longest-running continuous paleoanthropological dig. 
Practical Info
The Cradle of Humankind is best visited on a full- or half-day guided tour, though it's also possible to visit on your own with a rental car.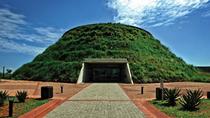 Join us through history as we visit the world heritage site of Maropeng rich in homid species and the life of early man.
Location: Pretoria, South Africa
Duration: Flexible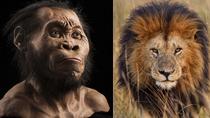 15 Reviews
Visit the world-renowned Sterkfontein Caves, Maropeng and the Lion and Safari Park on this 8-hour adventure from Johannesburg, Sandton or Pretoria. Spend an ... Read more
Location: Johannesburg, South Africa
Duration: 8 hours (approx.)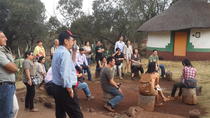 2 Reviews
Lesedi African Lodge and Cultural village is located in the heart of the African bushveld and rocky hills, in the Cradle of Humankind, a World Heritage Site. ... Read more
Location: Johannesburg, South Africa
Duration: 4 hours (approx.)