23 Reviews
Address:

Appleton Estate, St. Elizabeth, Jamaica

Hours:

Monday - Saturday 9 a.m. to 4 p.m.
Appleton Estate Tours
Largely regarded as one of Jamaica's best rum distilleries, Appleton Estate has been producing the liquor since 1749, making it the country's oldest  sugar cane  estate  and distillery.  With its sprawling sugar cane plantations and modern facilities, the estate covers a vast 11,000-acre plot in the  fertile Nassau  Valley, hemmed in by the Santa Cruz Mountains and  the  Black  River.  Today, the historic  estate produces about 10 million liters of rum per year, including a variety of gold, white and aged rums.
The Appleton Estate is open to the public, and touring the distillery makes for a popular day trip from Negril or Montego  Bay.  As well as tasting an array of different rums, visitors  can gain insight into the traditional distillation methods using  200-year-old  copper  pot stills, try their hand at time-honored  methods of cane-juicing and sugar boiling, visit the barrel houses where the rum is aged and sample fresh sugar cane juice, while learning all about how rum is produced.
Practical Info
The Appleton Estate rum distillery is located in the Nassau Valley, on Jamaica's South Coast. It is open to the public by guided tour only.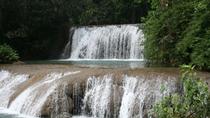 79 Reviews
While Negril's beaches are undeniably gorgeous, there's more natural beauty to be found in Jamaica in addition to white-sand shores — discover the delights of ... Read more
Location: Negril, Jamaica
Duration: 8 hours (approx.)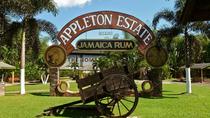 Go on a journey to the picturesque south coast of Jamaica during this 6-hour rum tasting tour from Negril. Visit the exotic Appleton Estate, home of the finest ... Read more
Location: Negril, Jamaica
Duration: 6 hours (approx.)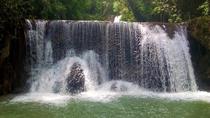 Explore the wild side of the lush southern parish of St. Elizabeth, the home of the famous Appleton Rum and the Beautiful Y.S Falls and Pelican Bar.
Location: Kingston, Jamaica
Duration: 1 day (approx.)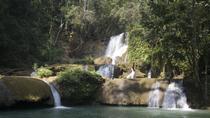 3 Reviews
Set out from Ocho Rios to explore the pristine south coast of Jamaica on this exhilarating nature tour that includes visits to the Black River and YS Falls. ... Read more
Location: Ocho Rios, Jamaica
Duration: 12 hours 30 minutes (approx.)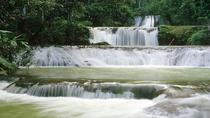 Book an all-inclusive day excursion and enjoy the beautiful south coast of Jamaica. You will be greeted by the friendly smile from your tour guide and driver ... Read more
Location: Montego Bay, Jamaica
Duration: 7 hours (approx.)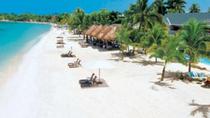 2 Reviews
Take a relaxing trip to Negril, enjoying the beautiful serene beaches, laid back atmosphere ,breath taking cliffs and enjoy the sunset at Rick's Cafe. If you ... Read more
Location: Montego Bay, Jamaica
Duration: Flexible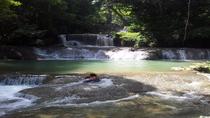 1 Review
Appleton Estate Rum Tour and the YS Water Falls Tour is an exciting tour package. First tour the Appleton Estate Rum Factory after which you will take a trip ... Read more
Location: Montego Bay, Jamaica
Duration: 6 hours (approx.)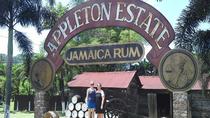 This exciting tour takes to the Appleton Rum Estate, one of the major sugar and rum producing factory in Jamaica. This tour will give you an overview of the ... Read more
Location: Montego Bay, Jamaica
Duration: 5 hours (approx.)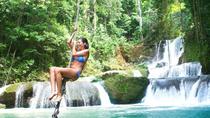 1 Review
Leave the beach crowds behind on a full-day tour to the south coast of Jamaica where you visit the Appleton Estate's rum distillery, then take a cool dip in ... Read more
Location: Montego Bay, Jamaica
Duration: Flexible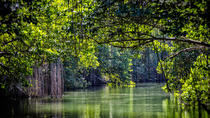 1 Review
Appleton Estate, YS Water Falls and the Black River Safari Tour is an exciting combo package for a full day tour of the south coast. First tour the Appleton ... Read more
Location: Montego Bay, Jamaica
Duration: 8 hours (approx.)