There are few sights as mesmerizing as Turkey's inimitable whirling dervishes—troupes of performers from the Mevlevi order dressed in striking white robes, twirling in a meditative trance. Here's where to see whirling dervish shows in Istanbul.
What is a Whirling Dervish?
Whirling dervishes are followers of the Mevlevi order and the teachings of Sufi mystic Rumi. The whirling dervish ceremony—also known as a sema ceremony—is a spiritual practice that dates back to the 10th century. The whirling dance serves as a dhikr, a prayer or meditation carried out in devotion and worship of God. The ancient rituals are so integral to Turkey's spiritual history that they've been inscribed on UNESCO's Intangible Heritage of Humanity list.
Night Shows
Watching a performance of the whirling dervishes can be both a moving and entertaining experience for visitors to Istanbul. It's possible to see whirling dervishes perform in a number of venues in Istanbul, including some bars and restaurants, but one of the best places to attend an authentic mevlevi sema ceremony is at the Hodjapasha Cultural Center, where the captivating choreography is accompanied by Persian chanting, live music, and 360-degree video special effects.
Dinner Cruises
For a taste of the Sufi whirling dervishes without attending a full show, opt for a scenic dinner cruise along the Bosphorus, with on-board entertainment. Admire the illuminated Istanbul skyline from the water as you glide along the Bosphorus Strait, tuck into delicious mezes and Turkish cuisine, and enjoy live entertainment including traditional Turkish dances and a whirling dance accompanied by traditional Sufi music.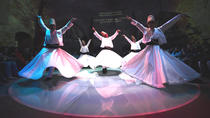 73 Reviews
See Turkey's whirling dervishes perform a traditional 'sema' Mevleviye dance ceremony at the iconic Hodjapasha Dance Theater in Istanbul! The centuries-old ... Read more
Location: Istanbul, Turkey
Duration: 90 minutes (approx.)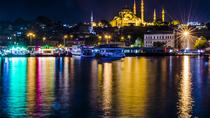 5 Reviews
Spend a memorable all inclusive evening cruising around the Bosphorus Strait in İstanbul. Enjoy spectacular views of historical places, Ottoman palaces and the ... Read more
Location: Istanbul, Turkey
Duration: 5 hours (approx.)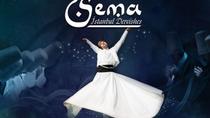 10 Reviews
Discover the history and culture of the famous Whirling Dervishes during this 1-hour at Istanbul's Hodjapasha. Wander the Whirling Dervishes' museum and learn ... Read more
Location: Istanbul, Turkey
Duration: 60 minutes (approx.)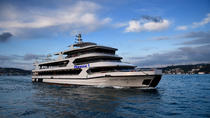 3 Reviews
Bosphorus dinner cruise with show programs and the panoramic view of Bosphorus.
Location: Istanbul, Turkey
Duration: 3 hours (approx.)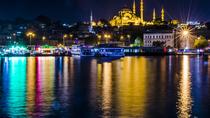 1 Review
Spend a memorable all inclusive evening cruising around the Bosphorus Strait in İstanbul. Enjoy spectacular views of historical places, Ottoman palaces and the ... Read more
Location: Istanbul, Turkey
Duration: 4 hours (approx.)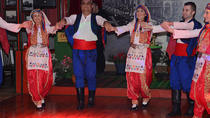 Experience a night of royal Turkish entertainment at this 4-hour cultural night show in Istanbul. Watch Turkish dance with traditional costumes from many ... Read more
Location: Istanbul, Turkey
Duration: 4 hours (approx.)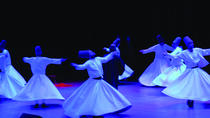 1 Review
Watch Istanbul's enthralling whirling dervishes. The historic Mevlevi order perform an hour-long Sema Ceremony at Hodjapasha, an arts and culture center ... Read more
Location: Istanbul, Turkey
Duration: 60 minutes (approx.)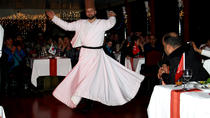 Take in Istanbul's magical sights on a 4-hour cruise along the Bosphorus. On-board, you'll experience the imperial elegance and unique panoramic views from ... Read more
Location: Istanbul, Turkey
Duration: 4 hours (approx.)