In 1915 Australian and New Zealand Army Corps (ANZAC) troops stormed a quiet Aegean beach to battle Turkish soldiers on the Gallipoli Peninsula. Today, memorials and cemeteries mark the fight and honor those who lost their lives. Here's how to explore World War I history on Gallipoli tours from Istanbul.
Full-Day Tours
On a full-day tour from Istanbul to Gallipoli, take in key sites of interest including ANZAC Cove, the Ari Burnu cemetery, the Nek, and the battle sites of Chunuk Bair and Lone Pine. Explore Turkey's Gallipoli Peninsula, see the scars left from WWI, and perhaps pay tribute to the ANZAC and Turkish troops who laid down their lives in battle. Along the way, gain insight into the history behind the Battle of Gallipoli—otherwise known as the Battle of Canakkale.
Alternatively, there are full-day tours from Istanbul that take in the UNESCO World Heritage Site of Troy—a city once almost forgotten in the sands of time. It was here, in the 12th-century days of classical antiquity, that the Trojans and the Greeks clashed in the Trojan War.
Multi-Day Tours
It's about a 4-hour drive from Istanbul to Gallipoli, so Gallipoli day trips can make for long excursions. If you have more time at your disposal, multi-day tours offer more time on the Gallipoli Peninsula and take in other historic locales such as Ankara, Ephesus, Pamukkale, Pergamon, and Troy. Explore the infamous battlegrounds where Turkish troops stood off against the ANZAC, and admire the memorials at Brighton Beach and Chunuk Bair.
Things to Know
The drive from Istanbul to Gallipoli, about 165 miles (266 kilometers), takes a little under four hours.

Full-day tours from Istanbul to Gallipoli last between 14 and 18 hours. Multi-day tours range from two to seven days.

Full-day tours usually include a guide, hotel or port pickup and drop-off, transportation by air-conditioned vehicle, entrance fees, and lunch.

Multi-day tours typically include the same as day tours, plus accommodation in 4- or 5-star hotels and meals as per each tour's itinerary.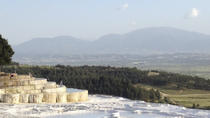 41 Reviews
Tick through Turkey's classic sights on this spellbinding 7-day tour that starts and finishes in Istanbul. Traveling by air-conditioned coach with an expert ... Read more
Location: Istanbul, Turkey
Duration: 7 days (approx.)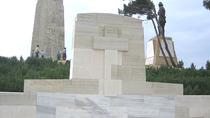 97 Reviews
Explore Gallipoli's World War I battlefields on a day trip from Istanbul, and visit the poignant memorial sites dedicated to fallen Australian, New Zealand and ... Read more
Location: Istanbul, Turkey
Duration: 15 hours (approx.)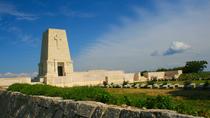 1 Review
If you would like to visit most famous places in Turkey, this tour is exactly for you. Includes Gallipoli Troy, where you will see all the remains of World War ... Read more
Location: Istanbul, Turkey
Duration: 6 days (approx.)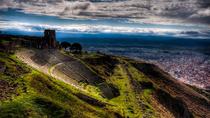 3 Reviews
One of our most popular Turkey tours guided exclusively in English. With daily departures all year around. Tour includes visiting the highlights of western ... Read more
Location: Istanbul, Turkey
Duration: 5 days (approx.)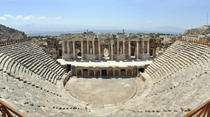 57 Reviews
Travel along the breathtaking coastline of Turkey's Aegean region, full of ancient Greek cities, on this tour from Istanbul. With your local guide, visit the ... Read more
Location: Istanbul, Turkey
Duration: 5 days (approx.)
70 Reviews
Step back in time at Gallipoli and Troy on this enlightening 2-day tour from Istanbul, including round-trip transport, three meals and overnight accommodation. ... Read more
Location: Istanbul, Turkey
Duration: 2 days (approx.)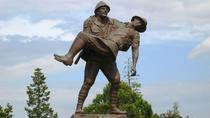 3 Reviews
Drive along the Marmara Sea from Istanbul to Troy and Gallipoli on a full day tour.
Location: Istanbul, Turkey
Duration: 12 hours (approx.)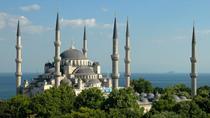 Travel along the breathtaking coastline of Turkey's Aegean region, full of ancient Greek cities, on this tour from Istanbul. With your local guide, visit the ... Read more
Location: Istanbul, Turkey
Duration: 9 days (approx.)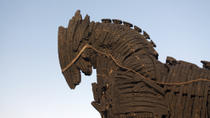 21 Reviews
Visit Gallipoli and Troy, two historic Turkish sites, on a 2-day tour from Istanbul with 3-star hotel accommodation in central Çanakkale included! After ... Read more
Location: Istanbul, Turkey
Duration: 2 days (approx.)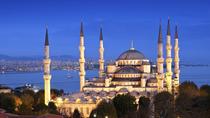 Turkey, an intoxicating blend of old and new, of East and West. Experience exciting Istanbul with a full-day tour and enough leisure time to discover its ... Read more
Location: Istanbul, Turkey
Duration: 11 days (approx.)