Katla Volcano Tours
With a square area of over 595 kilometers, a caldera of 10 kilometers in diameter, and a peak reaching 1,512 meters, Katla Volcano is one of the largest in Iceland. It is also one of the most actives, having erupted at least 20 times since the year 1100.
Katla is a particular volcano in the sense that it is partially hidden beneath the Mýrdalsjökull glacier, with some areas being covered by up to 700 meters of ice. This causes important flooding and mudslides during eruptions, with discharges estimated to 400,000 cubic meters per second (a flow comparable to the planet's most powerful rivers); the last eruption even added some 5 kilometers to Iceland's southern coast. Katla is very active; in fact, it has been showing signs of unrest since 1999, which have consistently intensified after the infamous 2010 Eyjafjallajökull eruptions. Geologists have genuine concerns that Katla might erupt in the near future and cause devastating damage on Route 1, Iceland's main road.
Practical Info
Katla Volcano is situated 50 kilometers to the north of Vík í Mýrdal, just east of Eyjafjallajökull along Route 1. A few tour operators (with departures from both Vik and Reykjavik) take visitors to the foot of the volcano with a super jeep, as well as to a handful of other attractions on the southern coast of Iceland. Hikers should look into the visiting the Thorsmork nature reserve, which offers splendid panoramas of Katla.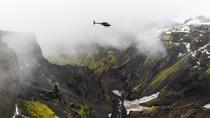 Marvel at Iceland's awe-inspiring landscape and fly over volcanoes, glaciers and geysers on this 2 hour helicopter flight from Reykjavik. Be amazed as you soar ... Read more
Location: Reykjavik, Iceland
Duration: 2 hours 30 minutes (approx.)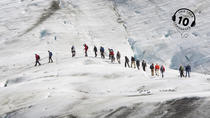 2 Reviews
Discover the natural beauty of Iceland on this 11-hour south coast glacier tour from Reykjavik. Delve into the Icelandic countryside and listen as your ... Read more
Location: Reykjavik, Iceland
Duration: 11 hours (approx.)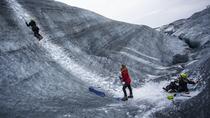 1 Review
Grab your hiking boots and get ready, because you're going to hike and climb Sólheimajökull glacier in southern Iceland. This is a comprehensive ... Read more
Location: Vik, Iceland
Duration: 4 hours (approx.)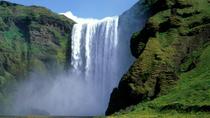 6 Reviews
Your small-group full-day tour will take you through the ever-changing landscape of south Iceland to discover some of the country's biggest volcanoes, glaciers ... Read more
Location: Reykjavik, Iceland
Duration: 10 hours (approx.)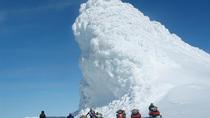 Experience the vast expanse of Iceland's southern coastal plain with one hour of snowmobiling in this option packed tour.
Location: Reykjavik, Iceland
Duration: 12 hours (approx.)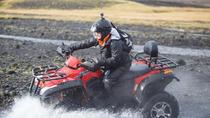 The vast expanse of Iceland's southern coastal plain with 2 hours of ATV Quad biking in this option-packed tour
Location: Reykjavik, Iceland
Duration: 10 hours (approx.)