Food Tours in Hanoi
By Viator, March 2018
Stroll through the Old Quarter of Hanoi, Vietnam's northern hub, and you'll quickly find yourself allured by aromas wafting from street food stalls and storefronts cooking up a variety of cheap and delicious eats. The cuisine in Hanoi tends to be slightly sweeter than in the rest of Vietnam, with a focus on abundant fresh herbs and freshwater seafood. Here are a few dishes and activities you won't want to miss.

Must-Try Dishes
You can't visit Hanoi without trying Vietnam's most iconic dish, pho. This classic noodle soup is often made from beef stock boiled for hours with star anise and cinnamon to bring out the rich meat flavors. Rice noodles are ubiquitous in Hanoi, often topped with grilled pork and fish sauce (bun cha). Pork also makes a mouthwatering appearance in bahn cuon, a rice flour crepe filled with pork and mushrooms and topped with crunchy fried shallots, chilies and fresh herbs. Thirsty? Breakfast often comes with egg coffee, a hot beverage made by mixing coffee with egg and sweetened condensed milk, while later in the day, locally brewed beer (bai hoi) offers a refreshing alternative.
Must-Do Experiences
Tour Hanoi's culinary scene on foot, by bike, or by motorbike
Sample all the best bites on a street food walking tour in the Old Quarter and at the sprawling night market
Take a cooking class to learn about the techniques and ingredients used in Northern Vietnamese cooking
Learn from the locals at a relaxing dinner in a family home
Dine at Snake Village, where you'll have a unique multi-course meal made from a famous local specialty: snakes!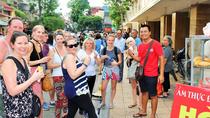 147 Reviews
Take a walk through Hanoi's Old Quarter street markets with a local guide who's passionate about food, and discover the exotic flavors of Vietnam with fellow ... Read more
Location: Hanoi, Vietnam
Duration: 2 hours 30 minutes (approx.)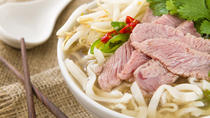 16 Reviews
Learn the secrets to preparing a great Vietnamese dish on this half-day cooking tour in Hanoi. Your Hanoi cooking tour will begin with a quick walk to the ... Read more
Location: Hanoi, Vietnam
Duration: 4 hours (approx.)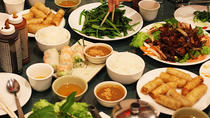 1 Review
Culinary culture is one of the most colorful highlights in Vietnam. However, it will be much more exciting and giving you the truly original taste if you can ... Read more
Location: Hanoi, Vietnam
Duration: Flexible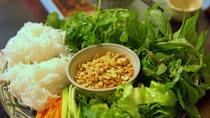 1 Review
This evening Hanoi Street Food Tour gives you a great taste of the French quarter's great cuisine culture.
Location: Hanoi, Vietnam
Duration: 3 hours (approx.)