Girona Jewish Quarter Tours
Girona, easily one of Catalonia's tourist destinations, is perhaps most famed for its Jewish quarter, also referred to as the Call. Considered one of the best-preserved Jewish quarters in the world, the Call dates back to the 12th century, when Girona was home to a thriving Jewish community. This was, of course, until the Catholic monarchs expelled Jews from Spain in 1492.
Despite this, the neighborhood is still reminiscent of what it would have been like in those times, with its cozy, almost-ethereal interior patios, and its hauntingly beautiful maze of narrow medieval streets. Apart from soaking up the historic vibe while wandering the Call, you may wish to head also to the Museum of Jewish History to learn more about Catalonia's Sephardic history. Other worthy sights include the city's hilltop cathedral, the nearby 13th-century Arab baths, and scoping out views from above the walls that surround this old part of town.
Practical Info
The Jewish Quarter is located in the old part of the city, around Carrer de la Força street. Note that Girona is an ideal day trip from Barcelona, along with other local destinations such as Figueres and Besalu.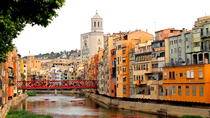 39 Reviews
Join us on an intriguing journey inside the new official filming location of Game of Thrones. Guided by an expert of the show, who's also a medieval history ... Read more
Location: Gerona, Spain
Duration: 3 hours (approx.)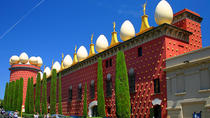 10 Reviews
Take a tour through beautiful countryside towards Girona. This old city already existed before the Roman Empire and contains a lot of history.  In the so ... Read more
Location: Barcelona, Spain
Duration: 10 hours (approx.)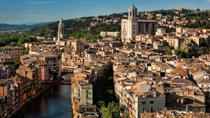 4 Reviews
Discover the sights and stories of medieval Catalonia on a private day trip from Barcelona to Girona, Pals and Peratallada. With an expert guide, you will ... Read more
Location: Barcelona, Spain
Duration: 10 hours (approx.)
2 Reviews
Escape from Barcelona's hustle and bustle and let our expert tour guide take you to Girona for a perfect day in this historic town, where are many of Game ... Read more
Location: Barcelona, Spain
Duration: 10 hours (approx.)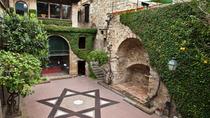 4 Reviews
Immerse yourself in Jewish history during this 7-hour private tour of Girona and Besalu. Both are traditional Spanish Jewish communities that have a long ... Read more
Location: Girona, Spain
Duration: 7 hours (approx.)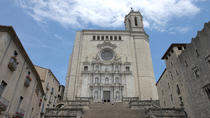 4 Reviews
Enjoy a day trip to Girona, a well known medieval city north of Barcelona, with one of the best preserved Jewish quarters in Europe and discover its artistic ... Read more
Location: Barcelona, Spain
Duration: 6 hours (approx.)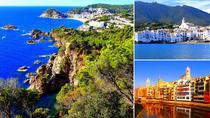 12 Reviews
Enjoy this small-group day trip and visit first the coastal Costa Brava where you can enjoy some hiking, and then the medieval Girona, where you can walk ... Read more
Location: Barcelona, Spain
Duration: 9 hours 30 minutes (approx.)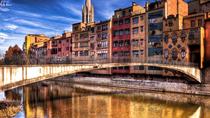 Enjoy a private, ten-hour tour of Girona with an English-speaking guide. Travel in luxury by an air-conditioned, Mercedes van. Visit surrounding medieval towns ... Read more
Location: Barcelona, Spain
Duration: 10 hours (approx.)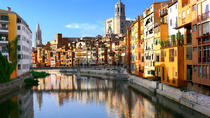 Enjoy on this private tour around Girona and winery of Perelada. This journey will be at your own pace, as you will be able to customize your own route with ... Read more
Location: Barcelona, Spain
Duration: 13 hours (approx.)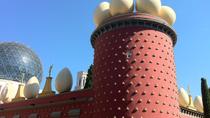 581 Reviews
Discover the medieval city of Girona and town of Figueres, the birthplace of Spanish surrealist Salvador Dalí, on this partly guided day trip from ... Read more
Location: Barcelona, Spain
Duration: 11 hours 30 minutes (approx.)