Palazzo Davanzati Tours
This ancient home grants a peek into history going back to the Middle Ages, and is a way to experience the wealthy merchant homes of the Renaissance era. It was built by the Davizzi family in the mid-14th century and later purchased by the Davanzatis in the 16th century. With three towers and five stories, it is decorated from floor to ceiling — complete with period furniture and frescoed walls. There are both medieval and Renaissance architectural elements, allowing for a comparison of the two styles and the history of the transition. 
The traditional layout of the home makes it a magnificent example of a medieval Florentine home. Some of its highlights include a central courtyard, stone and wood staircase, and underground gallery. Historic art, lace, furnishings and even coats-of-arms throughout the palace demonstrate the trends and styles as they have progressed through the ages.
Practical Info
The Palazzo can be found at Via Porta Rossa 13 in Florence. It is open daily from 8:15 am to 1:50 pm. It is closed some Sundays and Mondays, so it is better to check before heading out. Admission costs €2.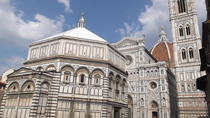 Thanks to this private tour and a professional guide you will live the medieval atmosphere of one of the most powerful city in the XIVth century, you will meet ... Read more
Location: Florence, Italy
Duration: 2 hours (approx.)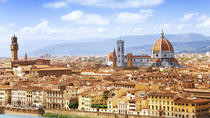 2 Reviews
A licensed expert guide will lead you on a fascinating private guided walking tour through the streets and piazzas of Florence. A tailored tour that will trace ... Read more
Location: Florence, Italy
Duration: 3 hours (approx.)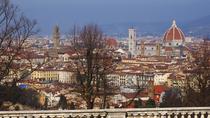 12 Reviews
Get a revealing look at the hidden history of Florence as you stroll down its alleyways on a two hours and fifteen minutes guided walking tour. Follow your ... Read more
Location: Florence, Italy
Duration: 2 hours 15 minutes (approx.)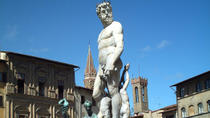 25 Reviews
Accompanied by your own private guide, you'll relish personalized attention on your day tour of Florence.
Location: Florence, Italy
Duration: 3 hours (approx.)