With its wool and textile industries booming throughout the Middle Ages, the north Belgian region of Flanders boasts an impressive spread of surviving architecture from the era. The greatest hangovers from Flanders' medieval heyday are the former trading towns of Ghent and Bruges, but additional gems, like Tournai's UNESCO listed Notre-Dame Cathedral, are dotted around the region.
The UNESCO-listed historic center of Bruges is an obvious highlight, with its medieval Market Square, maze of cobblestone streets lined with striking Gothic architecture and its uniquely Flemish Beguinage, one of 13 honored by UNESCO. The nearby town of Ghent is equally picturesque, with its skyline framed by the three medieval towers of St. Nicholas Church, the Belfry and St. Bavo's Cathedral.
One of the most surprising assets of Flanders' medieval heritage is the striking architecture of Ypres, actually the result of post-WWI reconstruction efforts, but landmarks like the Gothic-style Saint Martin's cathedral and the UNESCO-listed Lakenhalle (Cloth Hall) have been so faithfully resurrected that they remain as celebrated as their medieval predecessors.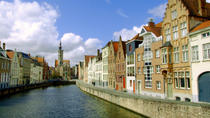 2003 Reviews
Discover medieval history and Belgian mystery on this Ghent and Bruges day trip from Brussels. Explore the historic, UNESCO-listed cities of Ghent and Bruges ... Read more
Location: Brussels, Belgium
Duration: 10 hours (approx.)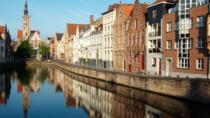 107 Reviews
This Brussels Super Saver combines three popular tours at one discounted price for you to enjoy over two full days! Spend the first day on a half-day city ... Read more
Location: Brussels, Belgium
Duration: 2 days (approx.)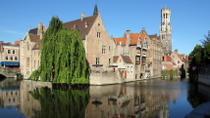 104 Reviews
Step back in time and discover one of the brightest jewels in Belgium's crown on this 9-hour Bruges city tour from Brussels. Explore the ancient cobbled ... Read more
Location: Brussels, Belgium
Duration: 9 hours (approx.)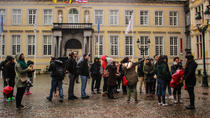 27 Reviews
Kick-start your time in Bruges with a highlights tour of the city with your local host Rebecca. This is one of the best ways to see what the city has to offer ... Read more
Location: Bruges, Belgium
Duration: 2 hours (approx.)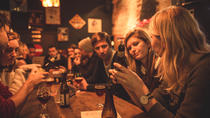 7 Reviews
For curious beer lovers, Ghent is a lovely city that bears all the needed settings to satisfy your desire for new brewing sensations. Learn everything about ... Read more
Location: Ghent, Belgium
Duration: 2 hours 30 minutes (approx.)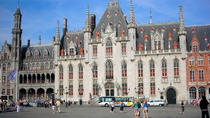 10 Reviews
Learn about the heroes and myths of Bruges that help make this medieval city magical. Join your local and knowledgeable guide for a brief and private walking ... Read more
Location: Bruges, Belgium
Duration: 1 to 2 hrs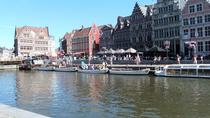 9 Reviews
Enjoy a 40 minute guided boat trip in the historical heart of Ghent with live explanations. Departure is from one of the most beautiful spots in the city, the ... Read more
Location: Ghent, Belgium
Duration: 40 minutes (approx.)
Enjoy one of Belgium's most incredible cities on this Bruges private day trip from Amsterdam. You will be picked up in Amsterdam and the drop off at the end of ... Read more
Location: Bruges, Belgium
Duration: 10 hours (approx.)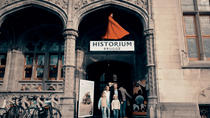 1 Review
Purchase this all-inclusive package to the Bruges Historium. The package includes the entrance ticket, VR Experience and a drink in the Duvelorium with its ... Read more
Location: Bruges, Belgium
Duration: 2 to 4 hrs
1 Review
The Belfry - Unesco World Heritage - is one of the world famous three towers of Ghent and a must for anyone who visits this city! Stroll (or take the elevator) ... Read more
Location: Ghent, Belgium
Duration: 60 minutes (approx.)