The Upsala Glacier upstages even Perito Moreno in scale.

South America's largest glacier, Upsala measures 50km long and 10km wide (31 miles long, 6 miles wide). It's only from the water of Lake Argentino that you can really appreciate the glacier's magnitude and crystalline beauty.

Forests surround the glacier and lake, and icebergs that have tumbled from the glacier's peaks fill the water.

From the glacier, you can hike to the iceberg-dotted waters of Lago Onelli and take in vistas of blue-white ice floes, jagged mountains and pristine waterways stretching to the horizon.

Travel here by horseback, boat, hiking or 4WD, before taking the boat to the glacier's towering walls fronting the lake.
Practical Info
The Upsala Glacier is on the northern edge of Lake Argentino, in Los Glaciers National Park.

Cruises to view Upsala Glacier depart from Puerto Bandera on Lake Argentino, 45km (28 miles) west of El Calafate.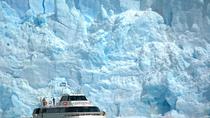 2 Reviews
This tour is essential to learn about the wonderful glaciers that surround the National Park, because it is the only one that takes us to the two most ... Read more
Location: El Calafate, Argentina
Duration: 8 hours (approx.)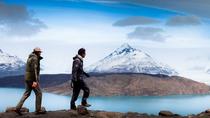 30 Reviews
Experience the remote beauty of Patagonia's Estancia Cristina and Upsala Glacier on a journey of discovery from El Calafate. Sail past icebergs across Lago ... Read more
Location: El Calafate, Argentina
Duration: 12 hours 30 minutes (approx.)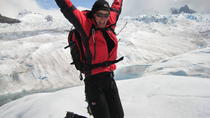 What was once a wool-trading outpost lost in the immensity of Southern Patagonia is now El Calafate, an adventure and nature lover's paradise. Today it is one ... Read more
Location: El Calafate, Argentina
Duration: 4 days (approx.)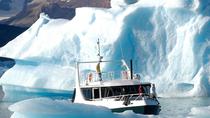 1 Review
Glaciers Gourmet Experience is a different sailing offer that allows guests to make the most of the wonderful places Southern Patagonia has to offer. Sailing ... Read more
Location: El Calafate, Argentina
Duration: 8 hours (approx.)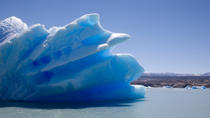 17 Reviews
Get up close and personal with the largest glaciers in the El Calafate region on a full-day sightseeing cruise. Sail through Lake Argentino and admire the ... Read more
Location: El Calafate, Argentina
Duration: 9 hours (approx.)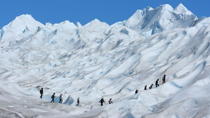 3 Reviews
Travel to the end of the world! Join us in this adventure and get to know the most southern capital city in the world, Ushuaia. Be astonished by its landscape ... Read more
Location: Ushuaia, Argentina
Duration: 5 days (approx.)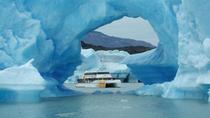 This 6 day El Calafate and Torres del Paine Glacier and hiking tour has been specially designed to experience the natural wonders of Patagonia. In the heart ... Read more
Location: El Calafate, Argentina
Duration: 6 days (approx.)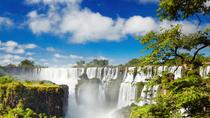 Discover the wonders of Argentina in all its glory on a 10-day tour. Visit Buenos Aires filled with amazing history, then head to Iguazu Falls, a natural ... Read more
Location: Buenos Aires, Argentina
Duration: 10 days (approx.)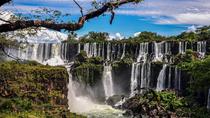 Realise your dreams and enjoy the best of South America on this enthralling 16-day tour which will take you to the main sights in Argentina and Brazil ... Read more
Location: Buenos Aires, Argentina
Duration: 16 days (approx.)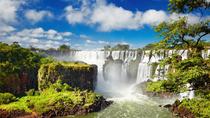 Live the ultimate South American adventure and experience the jewels of Argentina, Brazil & Uruguay on this enthralling 16-day tour which will take you to ... Read more
Location: Buenos Aires, Argentina
Duration: 16 days (approx.)