O'Connell Street Tours
Any visitor touring Dublin by foot will eventually walk down O'Connell Street. This bustling street is Dublin's main thoroughfare, and while it's only approximately a quarter mile in length, it's believed to be the widest urban street found anywhere in all Europe. O'Connell Street is also famous for its statues, where the stone likeness of James Joyce watches over the swarm of crowds. It's also home to the world's tallest sculpture, and is the site of the O'Connell Monument that still has bullet holes from the 1916 Easter uprising. The General Post Office involved in the uprising is also along the street, although the historical buildings and statues aside, it's the shopping, restaurants, and pubs that draw most of O'Connell Street's visitors today. After slowly strolling the length of the street—past the impromptu gatherings of street musicians and shadowy city eccentrics—cross the River Liffey on the O'Connell Bridge to head towards Trinity College. From O'Connell Bridge you can get good photos of neighboring Ha'penny Bridge, and famous Temple Bar is only a few steps away on the southern bank of the river.
Practical Info
One of the easiest ways of reaching O'Connell Street is on the red line of the LUAS, which stops at Abbey Street near the southern end of O'Connell. While O'Connell Street is popular by day it can be largely deserted at night, and while the street is somewhat of a site in itself, it's mostly used as a thoroughfare en route to someplace else.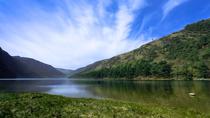 2 Reviews
You will be collected in style by a luxury minivan from Dublin cruise ship terminal to join this small-group shore excursion. Your guide will begin the day ... Read more
Location: Dublin, Ireland
Duration: 7 hours (approx.)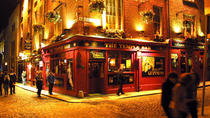 4 Reviews
This 3-hour small-group tour of the 'Fair City' of Dublin takes you through all the main sights both north and south of the River Liffey. With central pickup ... Read more
Location: Dublin, Ireland
Duration: 3 hours (approx.)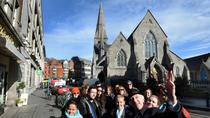 109 Reviews
Take a city walking tour around Dublin with a local guide to make sure you don't miss Dublin's most popular icons. See the General Post Office, walk down ... Read more
Location: Dublin, Ireland
Duration: 2 hours (approx.)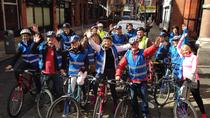 24 Reviews
Discover the rich history, the folklore, the great buildings, the unique atmosphere of Dublin, with a guided bike tour. Get a sense of the city's energy, its ... Read more
Location: Dublin, Ireland
Duration: 2 hours 30 minutes (approx.)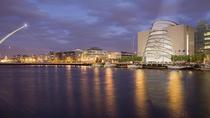 60 Reviews
When the sun goes down, Dublin lights up with an energy that makes nighttime sightseeing in Ireland's capital an exciting experience. This family-friendly, ... Read more
Location: Dublin, Ireland
Duration: 60 minutes (approx.)