Custom House Tours
Built in the 18th century on the north bank of the River Liffey, Custom House is one of the grandest neoclassical buildings in Dublin. Designed as part of a city-wide plan to enhance the streets and public buildings of the Irish capital, it took over a decade to build: all the city's masons got roped in, and altogether Custom House cost £200,000 to construct; a princely sum for the time.
Originally the headquarters of the Commissioners of Custom and Excise; by the beginning of the 20th century, the role of Custom House was to house the offices of local government, and today it's home to the Department of the Environment, Community and Local Government.
Designed by the English architect Thomas Cooley, during the Irish Revolution, Custom House was seen as a symbol of British power in Ireland, and so on May 25, 1921, the Dublin Brigade of the IRA set fire to the building, destroying the grand dome and entire interior. The building has since been renovated, and Irish Ardbraccan limestone rather than the original English Portland stone has been incorporated into the dome as a way of promoting Irish resources.
On a visit, it's worth walking round each side of the building to see the coats of arms and carved heads, designed by James Gandon, said to personify the great rivers of Ireland.
Practical Info
Custom House is on Custom House Quay between Butt Bridge and Talbot Memorial Bridge.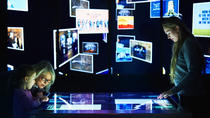 3 Reviews
Enjoy a combined self-guided tour of EPIC; the Irish Emigration Museum. This is a major exhibition dedicated to telling the story of Irish migration, and entry ... Read more
Location: Dublin, Ireland
Duration: Flexible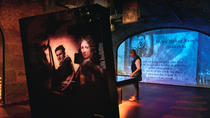 3 Reviews
The Irish Emigration Museum is an interactive experience. It will guide you on a journey to discover the stories of Irish emigration around the world, from ... Read more
Location: Dublin, Ireland
Duration: 90 minutes (approx.)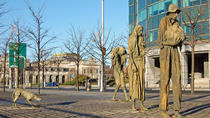 7 Reviews
In this special centenary year of the 1916 Easter Rebellion, join this 2.5-hour journey of Dublin's often unexplored Northside. Though these streets are ... Read more
Location: Dublin, Ireland
Duration: 2 hours 30 minutes (approx.)