Q'enqo Tours
Near Cuzco, on the way to Pisac from Sacsayhuaman, is the amphitheater and temple of Q'engo. This site which is at 3,600 meters above sea level has some of the  best examples of undisturbed Incan carving in the world. The name (which has many alternative spellings, sometimes with a k) means zig-zag, and this is in reference to the carved channels in the rock at the site. The site is actually comprised of four different parts, with the most popularly visited being Q'engo Grande, which was used as an astronomical observatory and holy site.
Q'engo Grande is a large limestone outcrop with two small knobs that show a shadow pattern at the summer solstice in June. Also carved into the limestone are a series of caves, altars and hollows that would have been used to move water. The site was used as a stopping point on a pilgrimage of religious importance during the Inca period, and mummification took place onsite as well. There are 19 trapezoidal niches as well, which used to house idols and mummies, though these are no longer onsite.
Practical Info
Q'engo is a good stop on a longer trip that includes nearby Puka Pukara and Tambo Machay. Morning provides the best light for photos of Q'engo.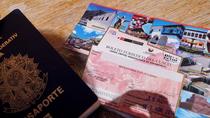 Book your ticket for cusco's Archeological sites and get ready for the experience of a lifetime. This admission ticket is valid 10 days in included 14 ... Read more
Location: Cusco, Peru
Duration: 10 days (approx.)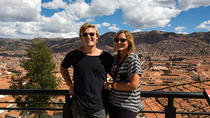 In case you did not know, Cusco is the oldest inhabited city in South America, archaeological capital of America and the most cosmopolitan city in Peru. It is ... Read more
Location: Cusco, Peru
Duration: 5 hours (approx.)
We have specially designed this half day tour to get you to the most important and beautiful sites in and around the city when you have only a few hours to ... Read more
Location: Cusco, Peru
Duration: 4 hours (approx.)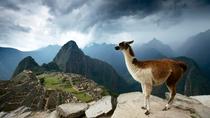 1 Review
Enjoy all highlights of Cusco and explore the most important attractions during this 5-day trip. Starting with pickup at the Cusco airport. Visit the Famous ... Read more
Location: Cusco, Peru
Duration: 5 days (approx.)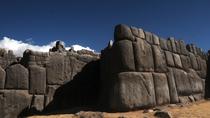 11 Reviews
Enjoy this half-day tour to the main Inka sites around Cusco. We'll visit important places such us temple of the sun Koricancha, Sacsayhuaman, Quenqo, ... Read more
Location: Cusco, Peru
Duration: 5 hours (approx.)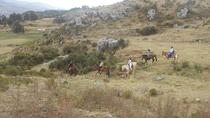 1 Review
Visit the four most important sacred Inca sites: Saqsayhuaman, Qenqo, Tambomachay and Puka Pukara, while riding through the gorgeous scenery of the Andes!
Location: Cusco, Peru
Duration: 4 hours (approx.)
Enjoy a punctual and professional T ransfer service from Cusco´s Alejandro Velazco Astete Airport to your hotel in the city, and then enjoy exploring ... Read more
Location: Cusco, Peru
Duration: 1 day (approx.)
During this tour on horseback through the outskirts of Cusco, you can visit Fortaleza de Sacsayhuaman, the beautiful view of the city of Cusco with its ... Read more
Location: Cusco, Peru
Duration: 4 hours (approx.)
There is no better way to explore the Inka sites of Cusco with your Kids & family, than on this hop-on and hop-off high roof minibus. Stops along ... Read more
Location: Cusco, Peru
Duration: 1 day (approx.)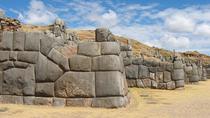 Come and enjoy the beauty of one of the most amazing cities in the world. Vsit the famous Cathedral of Cusco, the Temple of Qoriqancha, the fantastic fortress ... Read more
Location: Cusco, Peru
Duration: 5 hours (approx.)