No reviews, be the first!
Address:

Rua Oswaldo Maciel, Pilarzinho neighborhood, Curitiba, Brazil

Hours:

Daily 6 a.m.‐8 p.m.
Tanguá Park (Parque Tanguá) Tours
The site of a former quarry complex, Tanguá Park is a favorite among visitors and residents alike who may be searching for the perfect spot to watch the sunset or take photographs. Approximately five miles (7.5 km) from the center of the city, the large park serves as a natural escape from the downtown bustle with two lakes, a gazebo and trails for jogging and biking.
The main highlight is a 150‐foot (45‐meter) tunnel prime for exploration and running through a giant rock that joins the two quarries. The tunnel can be visited on foot, through the suspended pathway or by boat.
At the northern end of the park, high above the lakes, is Poty Lazzarotto, a French‐style garden with large flowerbeds and a gazebo. Visitors walking through may spot armadillos, ducks and turkeys along the way, and adventurers who climb the 210‐foot (65‐meter) lookout tower are rewarded with views of a beautiful artificial waterfall that drops straight down into one of the lakes.
Practical Info
Park Tanguá is located on Rua Oswaldo Maciel in the Pilarzinho neighborhood. Admission is free, as is parking. The park is open daily from 6 a.m. to 8 p.m., and while it is set outside the city, several bus lines stop at the park, including the tourism bus, Linha Turismo.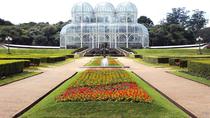 Curitiba, the capital of the Brazilian state of Paraná, is an inland city of tall buildings. Known as a cultural center, Curitiba is home to a number of ... Read more
Location: Curitiba, Brazil
Duration: 4 hours (approx.)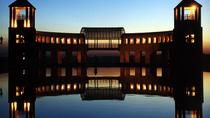 Enjoy a 4-hour tour of Curitiba highlights, followed by dinner in the gastronomic suburb of Santa Felicidade, where you'll taste traditional Italian dishes.
Location: Curitiba, Brazil
Duration: 4 hours (approx.)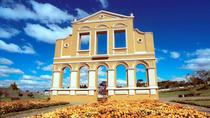 1 Review
Experience the best of Curitiba in this tour of approximately 4 hours and a half long!
Location: Curitiba, Brazil
Duration: 4 hours (approx.)