No reviews, be the first!
Address:

Weg Naar Westpunt, Christoffel Park Nature Preserve, Curacao

Hours:

Mon-Sat 7:30am-4pm, Sun 6am-3pm, Hours subject to change, refer to website for up to date times.

Admission:

Adults $7, Child $5
Savonet Museum Tours
Take a trip through Curacao's history at the Savonet Museum, located within one of the island's oldest plantations at the heart of Christoffel Park. The museum's exhibits include depictions of local life starting from the original Arawak inhabitants who came to the island about 4,000 years ago, through the Dutch colonial era and modern day. Choose the audio tour to get in-depth details about life on the plantation, or ask for a guided tour from one of the museum's docents. As you explore, you'll see historical artifacts, documents, and pictures, and after you've looked around the museum, you can take a hike through the surrounding park to spot local wildlife like the Curacao white-tailed deer or the Palabrua, a native barn owl.
Practical Info
The Savonet Museum is location on the north end of the island, within the Christoffel Park nature preserve. To get there, drive north from Willemstad along Weg Naar Westpunt, the main road, for about 40 minutes. The museum is open 7 days a week and costs $7 for adults, $5 for children.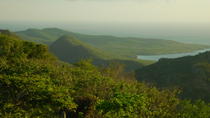 It's time for a sunset safari tour! Christoffelpark is the largest national park on the island. In the park you can find a rich variety of local flora and ... Read more
Location: Curacao
Duration: Flexible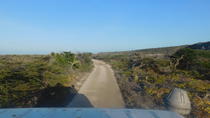 It's time for a sunset safari tour! Christoffelpark is the largest national park on the island. In the park you can find a rich variety of local flora and ... Read more
Location: Curacao
Duration: 4 hours (approx.)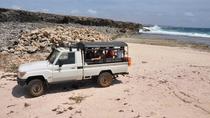 2 Reviews
Adventure at its best! What better way to see the fascinating landscapes, exquisite wildlife and spectacular views of Curacao than on a Jeep Safari? Explore ... Read more
Location: Curacao
Duration: 7 hours (approx.)