Playa Delfines Tours
Playa Delfines is a welcome respite from the crowded beaches and bustling nightclubs that make Cancun a popular Spring Break destination. One of the highest points in the city, this beach lies just beyond the "Hotel Zone" strip and offers breathtaking views perfect for tropical vacation photo ops. The quiet stretch of sand is ideal for a leisurely stroll or a relaxing lounge and the untouched nature of Playa Delfines makes it a favorite among travelers eager to get off the beaten path. Be advised, its rustic feel means there are few places to purchase food or drink, so it's best to pack your own. And while the shores are calm, the undercurrent can be rough and waves impressive, so proceed with caution when dipping your toes in the ocean here. 
Practical Info
Playa Delfines is about 18 kilometers from El Centro and accessible by taxi or local bus from the ADO station. The beach also offers free public parking, though spots can be hard to find.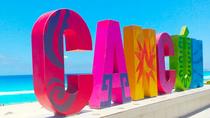 7 Reviews
Combine shopping in Cancun with a visit to an archaeological ruin during this 6-hour combination tour. See the archaeological site of El Meco, just 5 minutes ... Read more
Location: Cancún, Mexico
Duration: 6 hours (approx.)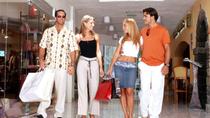 1 Review
Embrace the atmosphere of Cancun's downtown and hotel zone as your guide leads you on the ultimate half-day shopping experience. Shop at fashionable and ... Read more
Location: Cancún, Mexico
Duration: 5 hours (approx.)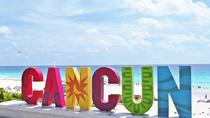 1 Review
If you are planning on visiting the Riviera Maya, you must definitely check out Cancun! During this tour, you will be able to visit the most important places ... Read more
Location: Playa del Carmen, Mexico
Duration: 6 hours (approx.)