National Carillon Tours
No trip to Australia's capital is complete without a visit to the National Carillon. The 164-foot (50 meter) architectural landmark originally gifted to Australia by the British government is touted for its' unique design. In addition to its' towering height, the structure is also a musical instrument! Have a picnic beneath the striking tower and listen to chimining of its' 55 bronze bells each week at free concerts. The sheer height of the tower allows the musical melodies to drift across Lake Burley Griffin all the way to Kings and Commonwealth Parks. Visit at night when the structure is illuminated for an unforgettable view.
Practical Info
The National Carillon is located on Aspen Island in Canberra, Australia. Admission is free and visitors are welcome 24 hours, every day. Free recitals are held every Wednesday and Sunday, 12:30 p.m.-1:30 p.m.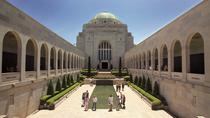 109 Reviews
Explore beautiful Canberra, Australia's capital city, on a full-day trip from Sydney. Visit famous sights including the Australian War Memorial, Parliament ... Read more
Location: Sydney, Australia
Duration: 13 hours (approx.)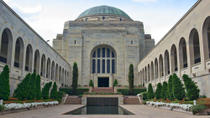 59 Reviews
Enjoy this comprehensive day tour of Canberra, Australian's capital city. Travel south by coach from Sydney through the Goulburn region, one of Australia's ... Read more
Location: Sydney, Australia
Duration: 13 hours (approx.)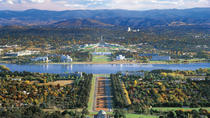 7 Reviews
Discover Australia's capital city, Canberra, on this day-trip from Sydney. Offering a mix of city and country, Canberra boasts both an ultra modern exterior ... Read more
Location: Sydney, Australia
Duration: 13 hours (approx.)